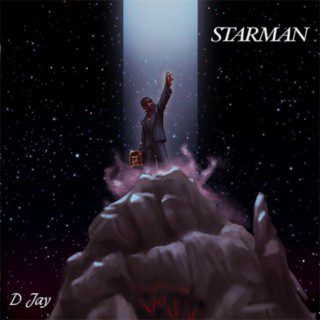 Once again, the Ghanaian music scene is graced by the presence of D Jay, a recording artist who consistently delivers musical brilliance. Introducing "Oluwa Dey," a track that carries the potential to become an instant hit. This isn't just a song; it's a testament to D Jay's artistry, musical innovation, and his ability to capture emotions in sound.
"Oluwa Dey" emerges as a standout track from D Jay's latest EP, "Starman." Presented as a free mp3 download, this track offers listeners a glimpse into the artist's creative universe. As the melodies unfold, they weave a tapestry of emotions and experiences, inviting the audience to embark on a sonic journey.
The rhythms of "Oluwa Dey" create an immersive backdrop for D Jay's evocative vocals. With each lyric, he tells a story of faith, resilience, and the belief in a higher power. This track serves as a testament to D Jay's ability to connect with listeners on a deeply personal level, offering a message of hope and positivity.
Through "Oluwa Dey," D Jay reveals his artistic depth and his capacity to create music that resonates universally. The track transcends boundaries, cultures, and languages, serving as a testament to the power of music to unite people through shared emotions.
As you immerse yourself in the melodies of "Oluwa Dey," let D Jay's artistry touch your heart. With each note, he forges a connection that's beyond the auditory – it's a reminder of the universal language of music and its ability to inspire, uplift, and bring people together. In the constellation of Ghana's musical talents, "Oluwa Dey" shines brightly as a testament to D Jay's musical brilliance and his ability to create songs that resonate deeply with audiences.
Do You Wish To Upload or Promote Your Song on Our Website?. Call Us 020 531 2345 or email us at Info@hitz360.com