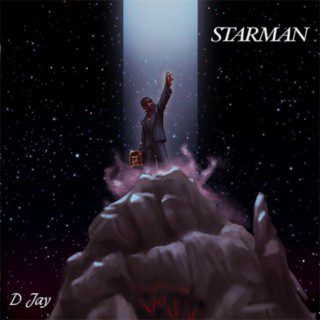 Ghana's musical horizon is once again illuminated by the luminous talent of D Jay, a recording artist whose creative prowess knows no bounds. Introducing "Anybody," a song that holds the promise of becoming an instant hit. This track isn't just a musical offering; it's a sonic journey that encapsulates D Jay's artistry and his ability to craft melodies that resonate deeply.
"Anybody" emerges as a standout from D Jay's new EP, "Starman." This track, offered as a free mp3 download, is a testament to the artist's dedication to creating music that resonates with a wide audience. As the melodies unfold, listeners are invited to immerse themselves in the world of "Anybody," where every note is a brushstroke on the canvas of sound.
The beats and rhythms of "Anybody" create an entrancing backdrop for D Jay's evocative vocals. With each verse, he weaves a narrative that touches on themes of identity, connection, and self-expression. This track is a reflection of D Jay's ability to infuse his music with introspection and authenticity.
Through "Anybody," D Jay opens a window into his creative soul, inviting listeners to join him on a journey of sound and emotion. The track's universality lies in its ability to connect with diverse experiences, transcending language and cultural barriers.
As you delve into the melodies of "Anybody," allow D Jay's artistry to envelop you. With every chord and lyric, he forges a connection that's beyond the auditory – it's a shared experience, a moment of introspection, and a testament to the power of music to touch hearts and minds. In the constellation of Ghana's music scene, "Anybody" stands as a shining star that adds to the brilliance of D Jay's musical legacy.
Do You Wish To Upload or Promote Your Song on Our Website?. Call Us 020 531 2345 or email us at Info@hitz360.com