City Boy – Ride Ft. Terrist Carter & O'Kenneth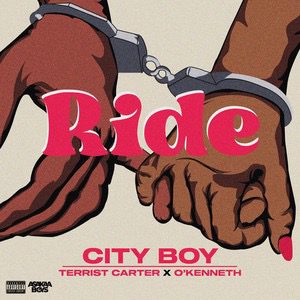 Ghanaian musician City Boy, renowned for his energetic and dynamic musical style, has joined forces with Terrist Carter and O'Kenneth to create a remarkable song titled "Ride." This collaborative effort represents a fusion of Ghanaian drill, also known as asakaa, an emerging subgenre that has been gaining significant attention within the Ghanaian music scene. With its captivating beats and compelling lyrics, "Ride" is a track that showcases the talent and creativity of these artists.
"Ride" is an exemplification of the vibrant and infectious asakaa style, which has rapidly grown in popularity within Ghana and garnered attention beyond its borders. The genre, heavily influenced by drill music, combines trap-infused beats with local Ghanaian sounds and languages, creating a unique sonic experience that captures the essence of the country's urban culture.
The collaboration between City Boy, Terrist Carter, and O'Kenneth adds an extra layer of depth and artistry to "Ride." City Boy, known for his distinct vocal delivery and catchy melodies, brings his signature style to the track, ensuring an engaging listening experience. Terrist Carter, with his lyrical prowess, adds a captivating touch to the verses, complementing the overall vibe of the song. O'Kenneth, another talented artist associated with the asakaa movement, contributes his lyrical dexterity and unique flow, elevating the track to new heights.
Do You Wish To Upload or Promote Your Song on Our Website?. Call Us 020 531 2345 or email us at Info@hitz360.com