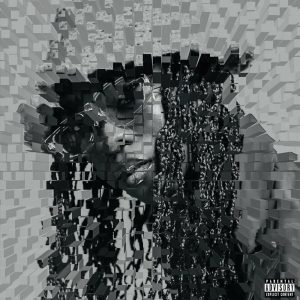 Ghanaian female singer and songwriter extraordinaire, Cina Soul, has delivered a highly anticipated gem titled "Plenty Evil." This release comes as a breath of fresh air for her fans and the music industry, where Cina Soul has consistently demonstrated her ability to craft soul-stirring music.
"Plenty Evil" stands as a testament to Cina Soul's extraordinary artistry. Her ability to blend soulful vocals with profound lyrics is at the forefront of this track. The song encapsulates her signature style, characterized by its emotive depth and rich storytelling.
As you delve into "Plenty Evil," you'll find yourself captivated by the beautifully composed melodies and the lyrical exploration of complex emotions. Cina Soul's voice carries the weight of the song's narrative, and her performance is nothing short of mesmerizing.
For both ardent fans of Cina Soul and newcomers to her music, "Plenty Evil" offers a captivating listening experience. It showcases the artist's exceptional talent and her knack for creating music that transcends boundaries and touches the soul.
In a music landscape that constantly seeks innovation and authenticity, Cina Soul consistently stands out as a true artist who brings sincerity and depth to her craft. "Plenty Evil" is not just a song; it's a profound and emotive journey that invites you to connect with Cina Soul's unique musical perspective. Enjoy this musical masterpiece and let the evocative tones of Cina Soul resonate deep within you.
Do You Wish To Upload or Promote Your Song on Our Website?. Call Us 020 531 2345 or email us at [email protected]