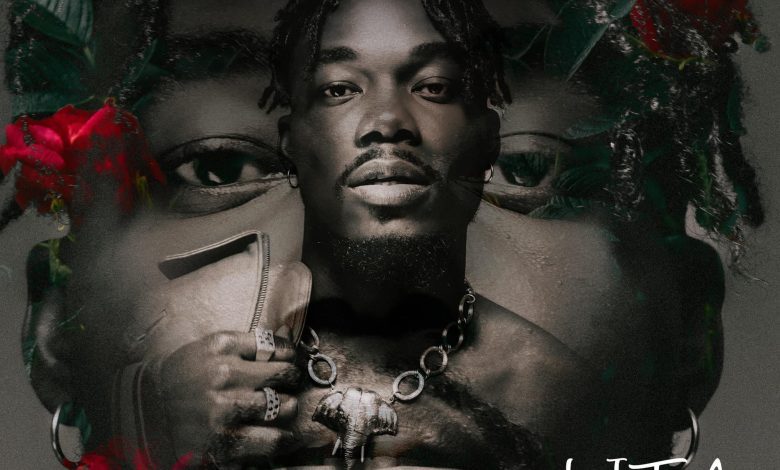 Ghana's music scene has been buzzing with exceptional talents, and one artist who has been consistently making waves is Camidoh. With his latest album, L.I.T.A, Camidoh proves once again why he is regarded as a serial hitmaker in the Ghanaian music industry.
L.I.T.A, which stands for "Love Is The Answer," is a testament to Camidoh's artistry and his ability to create music that resonates deeply with listeners. The album is a carefully curated collection of songs that explore various aspects of love, relationships, and personal growth.
One of the standout tracks on L.I.T.A is "Falaa," a captivating solo effort by Camidoh. This track showcases his unique style and artistry, making it an instant favorite among fans and music enthusiasts. "Falaa" is a vibrant and infectious song that blends Afrobeats, highlife, and contemporary elements to create a captivating musical experience.
Camidoh's vocals shine on "Falaa," effortlessly gliding over the rhythmic beats and melodic instrumentation. His delivery is filled with energy and charisma, making it impossible not to move to the infectious rhythm. The lyrics are a mix of English and local Ghanaian dialects, adding an authentic touch to the song and further connecting with his Ghanaian roots.
"Falaa" is a celebration of life and the joyous moments that come with it. The track exudes positivity and optimism, encouraging listeners to let go of their worries and embrace the present moment. It's a song that invites you to dance, sing along, and immerse yourself in the vibrant rhythms and melodies that Camidoh effortlessly delivers.
With L.I.T.A, Camidoh showcases his growth as an artist, both in terms of his songwriting and musicality. "Falaa" stands as a testament to his ability to create catchy and memorable songs that capture the essence of joy and celebration. It's a testament to his versatility as an artist, effortlessly blending different genres to create a sound that is uniquely his own.
Wrapping up, Camidoh's album, L.I.T.A, is a testament to his artistry and his ability to create music that resonates with a wide range of audiences. "Falaa" is a standout track on the album, showcasing Camidoh's unique style and musical prowess. With its infectious beats and positive vibes, the song is a celebration of life and a reminder to embrace joy and happiness. Camidoh continues to solidify his position as a prominent figure in Ghanaian music, and with L.I.T.A, he has delivered an album that further cements his status as a serial hitmaker in the industry.
Do You Wish To Upload or Promote Your Song on Our Website?. Call Us 020 531 2345 or email us at Info@hitz360.com