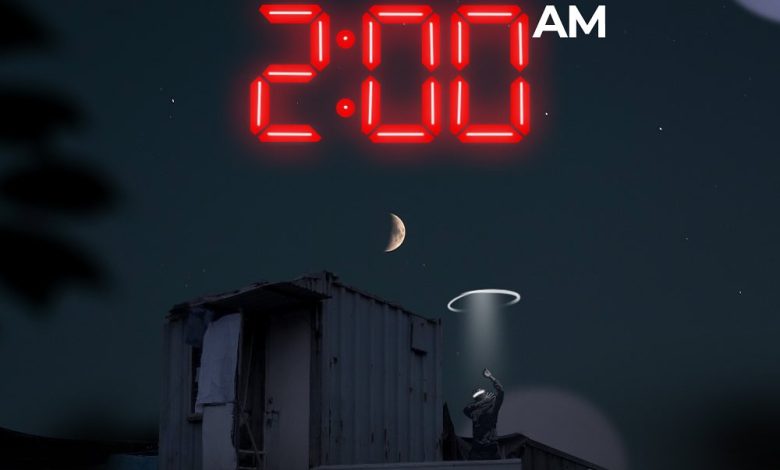 Emerging as a fast-rising star in the Ghanaian music scene, singer and songwriter Bruno Kay makes a triumphant return from a brief hiatus with the release of an enchanting mp3 single titled "2:00 AM." This free mp3 song heralds Bruno Kay's resurgence, promising music enthusiasts an experience that is bound to captivate their hearts and ears.
"2:00 AM" carries with it an air of anticipation and mystery, much like the late-night hour it references. Bruno Kay's vocal artistry takes center stage as he navigates the song's melodies with grace and emotion, weaving a narrative that draws listeners into the world he creates.
After his hiatus, Bruno Kay's return to the music scene is met with excitement, and "2:00 AM" is a testament to his dedication to his craft. This song is not only a showcase of his talent but also a reminder of the profound impact music can have on the soul.
Listeners are encouraged to immerse themselves in the captivating sounds of "2:00 AM" and appreciate the artistry that Bruno Kay brings to the table. His ability to convey emotions through his music is truly remarkable, making this song a testament to his growth and maturity as an artist.
As you enjoy the melodic beauty of "2:00 AM," don't miss the chance to download the mp3. By doing so, you can keep Bruno Kay's musical revival close at hand, ensuring that his talent is always within your reach.
With "2:00 AM," Bruno Kay not only marks his return to the music scene but also signals his intent to continue captivating audiences with his unique sound. This single is a harbinger of more remarkable creations to come, promising an exciting journey ahead for this rising Ghanaian artist.
Do You Wish To Upload or Promote Your Song on Our Website?. Call Us 020 531 2345 or email us at Info@hitz360.com