Bosom P-Yung – Trapping Ft. Oseikrom Sikanii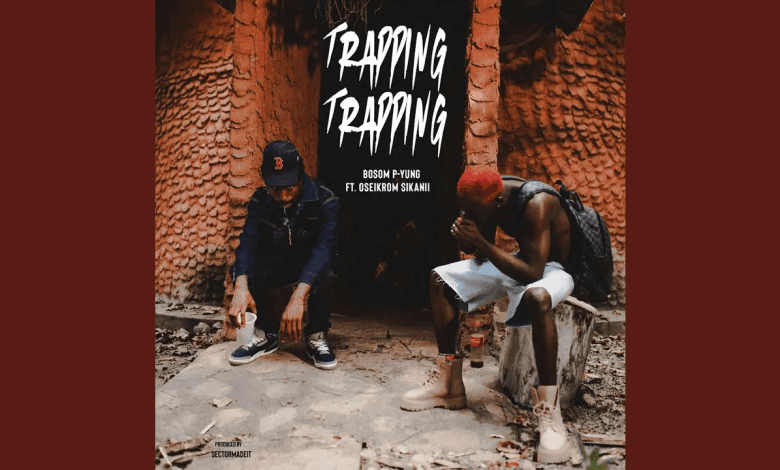 Bosom P-Yung – Trapping is yet another hit banger that will help bring you back into your music-listening mood. Bosom P-Yung features multi-talented rapper Oseikrom Sikanii in Trapping, giving the jam more flavor. Listening to the audio of the song, you voluntarily begin moving your body in response to the beats. The artists in the song have done justice with the song, lyrically, as they rhyme with the beats to give the song street credibility. Trapping is, by all means, the next trendy song, given that it has the 'trap' feel in it, it is long enough to complete a trap routine, and it is a good song.
Bosom P-Yung songs are nothing short of creative genius. Judging from his previous track, Ataa Adwoa, Bosom P-Yung is the man to go to for the perfect trapping song. How he does his magic, is still his secret recipe and as long as he continues charming you with the right jam, no questions will be raised.
Fortunately, a video download option for this tune is available as well as an audio format. Check it out below and share your thoughts with us.
Do You Wish To Upload or Promote Your Song on Our Website?. Call Us 020 531 2345 or email us at [email protected]