Bogo Blay – Sweet Song Ft. Kuami Eugene & Sliq.Em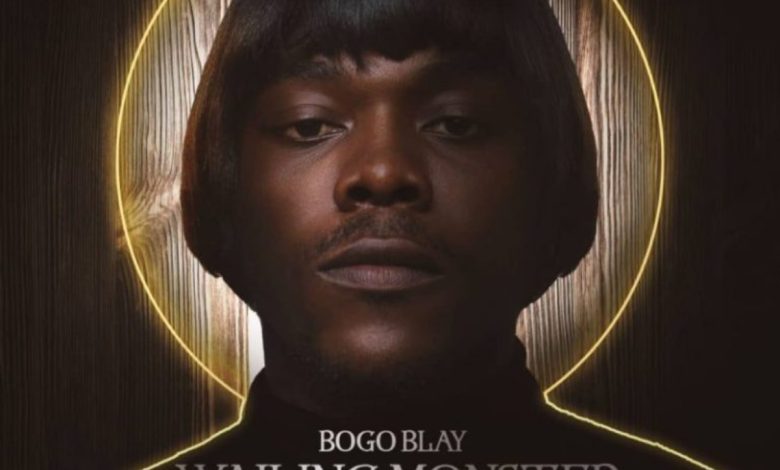 Bogo Blay – Sweet Song Ft. Kuami Eugene & Sliq.Em: The Latest Amapiano Hit from Ghana
Ghana's music scene is buzzing with excitement thanks to Bogo Blay's latest release, "Sweet Song" featuring Kuami Eugene & Sliq.Em. The track is part of Bogo Blay's album, "Wailing Monster," and has already made waves across the country with its unique blend of Amapiano and Ghanaian sounds.
As an artist hailing from Ghana, Bogo Blay has been steadily making a name for himself in the music industry. With hits like "Kwesi Arthur" and "Abrefi," Bogo Blay has proven himself to be a versatile artist capable of delivering both party anthems and introspective ballads.
"Sweet Song" is no exception to this trend. The track features Kuami Eugene & Sliq.Em, two of Ghana's rising stars, and combines their individual styles into a seamless whole. The song's upbeat tempo, catchy chorus, and infectious melody are sure to have fans dancing and singing along.
The choice to incorporate Amapiano elements into "Sweet Song" was a bold move for Bogo Blay, as the genre is still relatively new in Ghana. Amapiano originated in South Africa and has since become a popular style of dance music across the continent. Its fusion of house, jazz, and kwaito influences has made it a favorite among music fans looking for something fresh and exciting.
Bogo Blay's decision to incorporate Amapiano into his music speaks to his willingness to experiment and push boundaries. The result is a track that feels both familiar and innovative, a perfect encapsulation of the artist's ethos.
With "Sweet Song" and the rest of "Wailing Monster," Bogo Blay has solidified his place in the Ghanaian music scene. His unique blend of Ghanaian and Amapiano sounds is sure to win over fans across the continent and beyond. As one of the latest Ghanaian songs of 2023, "Sweet Song" is a testament to the country's vibrant and diverse music culture.
Do You Wish To Upload or Promote Your Song on Our Website?. Call Us 020 531 2345 or email us at [email protected]