Beeztrap KOTM – Twedeampong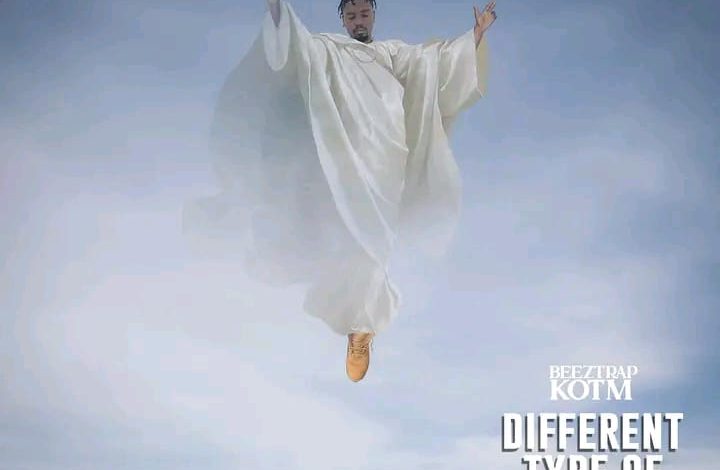 Ghana's vibrant music scene has been gifted with a fresh and powerful release by none other than Beeztrap KOTM, a talented rapper and a signee of the esteemed Life Living Records. The artist has recently unveiled his latest creation, a soul-stirring song titled "Twedeampong," taken from his highly anticipated extended play project "Different Type Of Gangster." With this new track, Beeztrap KOTM proves once again why he's a force to be reckoned with in the hip-hop and rap genre.
"Twedeampong" takes listeners on an emotive journey, delving into the artist's personal experiences and reflections on life. The song's captivating lyrics are delivered with precision and passion, showcasing Beeztrap KOTM's impressive lyrical prowess and storytelling ability. As the beats blend seamlessly with the heartfelt verses, listeners are immersed in an unforgettable sonic experience that will resonate with fans of rap and beyond.
This latest single is just a glimpse of what Beeztrap KOTM has to offer on his newly released EP "Different Type Of Gangster." The project itself stands as a testament to the artist's growth and artistic maturity. It boldly explores different themes and showcases a diversity of sounds, making it a must-listen for anyone who appreciates authentic and innovative hip-hop music.
As music enthusiasts, we are fortunate to witness the growth of talents like Beeztrap KOTM, who consistently push the boundaries of the genre and infuse their tracks with genuine emotions. His dedication to crafting music that reflects his life experiences and connects with audiences on a deep level is evident in every verse of "Twedeampong."
Listeners are encouraged to indulge in this musical masterpiece and let the enchanting melodies and thought-provoking lyrics leave an indelible mark on their hearts. Beeztrap KOTM's "Twedeampong" is a song that speaks to the soul and reaffirms the power of music as a medium of expression and connection.
We invite you to listen to "Twedeampong" and immerse yourself in the rich and poignant world that Beeztrap KOTM has created. The track is now available on various streaming platforms, and we urge you to share your thoughts and feelings about the song. Let us come together as a community to celebrate the artistry of Beeztrap KOTM and support the Ghanaian music scene's flourishing talent.
"Twedeampong" marks yet another milestone in Beeztrap KOTM's promising career and solidifies his position as a rising star in the world of hip-hop. As we eagerly listen to his new EP "Different Type Of Gangster," we are excited to witness the evolution of this remarkable artist and look forward to the impact he will undoubtedly continue to make in the industry. So, hit play, close your eyes, and let the evocative verses of "Twedeampong" take you on a captivating musical journey.
Do You Wish To Upload or Promote Your Song on Our Website?. Call Us 020 531 2345 or email us at Info@hitz360.com