Article Wan – Far Away Ft. Fameye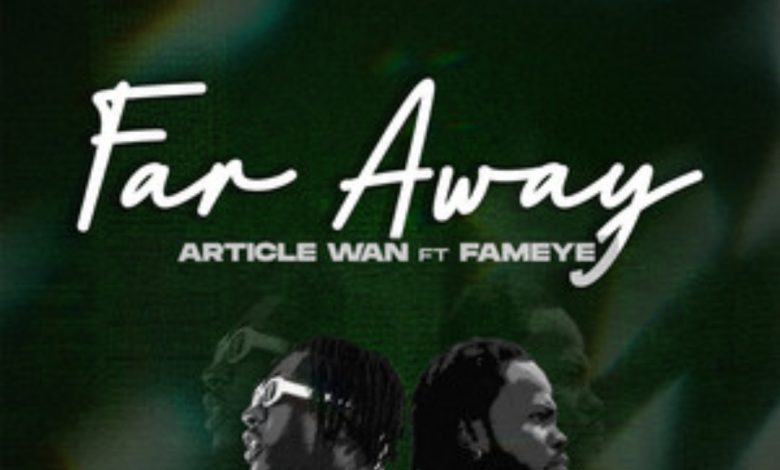 Article Wan and Fameye Release New Afro-Dancehall Hit "Far Away"
Ghanaian Afro-dancehall artist, Article Wan, has teamed up with fellow Ghanaian musician Fameye to release their latest hit song "Far Away". The single, which was dropped at the beginning of this month, marks Article Wan's first release of the year.
The track opens with a catchy guitar riff that sets the tone for the upbeat and energetic Afro-dancehall rhythm. The smooth and melodic vocals of Fameye complement Article Wan's rap-style verses, creating a harmonious fusion of sounds. The song's lyrics speak of longing for a loved one who is far away, expressing the feelings of missing someone deeply and the desire to be reunited.
"Far Away" is a testament to Article Wan's ability to create hit songs that are both musically and lyrically pleasing to his audience. The track's Afro-dancehall style is a reflection of Article Wan's unique sound, which has earned him a place as one of Ghana's most successful musicians.
Ghanaian music enthusiasts can easily download the mp3 of "Far Away" and enjoy the latest offering from Article Wan and Fameye. The song has been making waves in the Ghanaian music scene since its release, with many fans eagerly awaiting the duo's next collaboration.
The new Ghana music scene has been buzzing with excitement since the release of "Far Away", with many praising the song's unique blend of Afro-dancehall and lyrical prowess. Article Wan and Fameye have once again proven that they are talented musicians with a knack for creating unforgettable hits.
In conclusion, "Far Away" is a testament to the musical prowess of Article Wan and Fameye. The track's upbeat rhythm and relatable lyrics are a testament to the duo's ability to create music that resonates with its audience. As Ghana's music scene continues to evolve, Article Wan and Fameye are sure to remain at the forefront of the Afro-dancehall genre.
Do You Wish To Upload or Promote Your Song on Our Website?. Call Us 020 531 2345 or email us at Info@hitz360.com