Article Wan – Donow Ft. Quamina Mp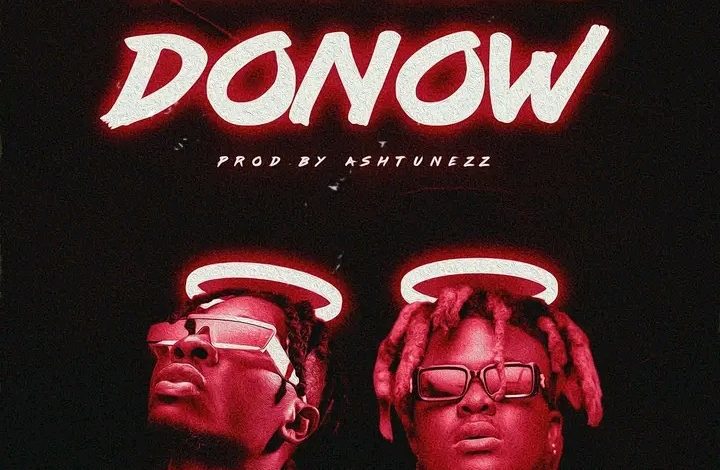 Article Wan is a talented Ghanaian artist who has been making waves in the music industry with his unique style and infectious beats. In his latest release, "Donow," he collaborates with fellow Ghanaian artist Quamina Mp to deliver a song that is sure to get listeners on their feet.
Both Article Wan and Quamina Mp have gained a significant following in Ghana and beyond, thanks to their catchy tunes and energetic performances. Their collaboration on "Donow" showcases their individual strengths and creates a dynamic fusion of their musical styles.
Ashtunezz, a renowned music producer, is the mastermind behind the beats of "Donow." With his exceptional talent for creating captivating melodies and innovative sounds, Ashtunezz adds another layer of brilliance to the song. His production skills perfectly complement the artistry of Article Wan and Quamina Mp, resulting in a track that is bound to become a hit.
Article Wan's music is known for its infectious rhythms and vibrant lyrics. His ability to fuse different genres, including Afrobeats, dancehall, and highlife, has earned him a special place in the hearts of music lovers. "Donow" is no exception, as it seamlessly blends various musical elements to create a sound that is both familiar and refreshing.
Quamina Mp, on the other hand, is celebrated for his versatility as an artist. His ability to effortlessly switch between rap and singing has made him a favorite among fans. In "Donow," Quamina Mp brings his unique style to the table, complementing Article Wan's performance with his smooth flow and catchy hooks. The chemistry between the two artists is evident, and it is this synergy that makes "Donow" a standout track.
Do You Wish To Upload or Promote Your Song on Our Website?. Call Us 020 531 2345 or email us at Info@hitz360.com