Ara Bella – Sugar Daddy Ft. Lil Win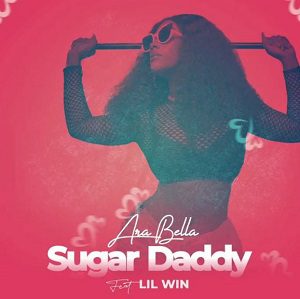 Ara Bella is a name that is slowly but surely making waves in the Ghanaian music industry. The young female artiste has already made a name for herself with her unique blend of hiplife and afrobeat, and her latest collaboration with Ghanaian actor and musician Lil Win is a testament to her growing influence.
The song, titled "Sugar Daddy," is a catchy hiplife tune that showcases the musical chemistry between Ara Bella and Lil Win. The beat is infectious and the lyrics are playful, making it a perfect addition to any Ghanaian party playlist.
Ara Bella's sultry voice and Lil Win's energetic delivery complement each other perfectly, creating a memorable musical experience for listeners. The song is a celebration of youthful exuberance and the joys of living life to the fullest.
As a rising star in the Ghanaian music scene, Ara Bella has been making her mark with her unique style and sound. Her ability to fuse different genres and create something entirely new is a testament to her talent and creativity. With "Sugar Daddy," she has proven once again that she is a force to be reckoned with.
Lil Win, on the other hand, is a well-known actor and musician in Ghana. He has been in the industry for years and has collaborated with some of the biggest names in Ghanaian music. His presence on the track adds a touch of humor and playfulness that is sure to make listeners smile.
The hiplife genre, which originated in Ghana in the 1990s, has become an important part of the country's musical landscape. It is a fusion of highlife and hip-hop and is known for its catchy beats, witty lyrics, and upbeat tempo. "Sugar Daddy" is a perfect example of what makes hiplife such a beloved genre among Ghanaians.
Ara Bella and Lil Win's collaboration on "Sugar Daddy" is a match made in hiplife heaven. The song is a perfect example of what can happen when two talented musicians come together to create something special. With its infectious beat and playful lyrics, "Sugar Daddy" is sure to become a fan favorite in the Ghanaian music scene. Ara Bella's rising star is only set to shine brighter with her growing influence, and we can't wait to see what she has in store for us next.
Do You Wish To Upload or Promote Your Song on Our Website?. Call Us 020 531 2345 or email us at Info@hitz360.com