Amerado – In The Booth (Freestyle)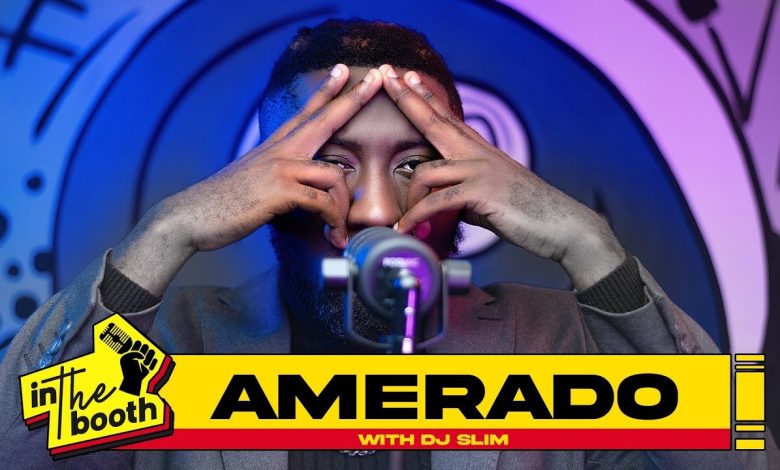 Ghanaian rap prodigy Amerado takes the art of lyrical storytelling to new heights as he graces the stage of DJ Slim's acclaimed YouTube show, "Street Is Watching." In an astonishing display of his immense talent, Amerado delivers an uninterrupted 19-minute rap session that not only captivates but also solidifies his status as a rap powerhouse.
Fresh off the release of the joint EP "Young And Strong" with fellow Ghanaian rapper Strongman, Amerado steps onto the "Street Is Watching" platform ready to leave a lasting impression. Hosted by the immensely talented Ghanaian Disk Jockey, DJ Slim, the show provides the perfect arena for Amerado's nonstop lyrical marathon.
Amerado's lyrical prowess and boundless energy take center stage as he effortlessly navigates through a marathon rap session. With no breaks or pauses, he delves into a plethora of topics, masterfully blending personal experiences, social commentary, and thought-provoking narratives. His remarkable ability to maintain both lyrical complexity and thematic depth for 19 minutes is a testament to his artistry.
Listeners are invited to witness Amerado's unparalleled stamina and creativity on full display as he engages in a 19-minute nonstop rap session on DJ Slim's YouTube channel. Brace yourself for an immersive experience that will keep you hooked from start to finish. Amerado's ability to seamlessly transition between different flows, rhyme schemes, and topics showcases his versatility as a rapper.
Amerado's recent joint EP "Young And Strong" with Strongman further solidifies his position as a force to be reckoned with in the Ghanaian music scene. His collaboration with Strongman demonstrates not only their chemistry but also their dedication to pushing the boundaries of the genre.
Amerado's appearance on "Street Is Watching" serves as a reminder of the platform's role in elevating emerging and established rap talents. As you immerse yourself in his nonstop 19-minute rap marathon, be prepared to witness an artist who is unafraid to embrace challenges and showcase his artistry in its purest form.
So, get ready to be amazed as you witness Amerado's extraordinary 19-minute nonstop rap showcase on "Street Is Watching." After experiencing the sheer brilliance of his performance, we encourage you to share your thoughts with us. How did Amerado's nonstop rap session make you feel? Did his words resonate with you? Join the conversation and let us know how this exceptional rapper left you in awe with his stamina, creativity, and lyrical prowess.
Do You Wish To Upload or Promote Your Song on Our Website?. Call Us 020 531 2345 or email us at Info@hitz360.com