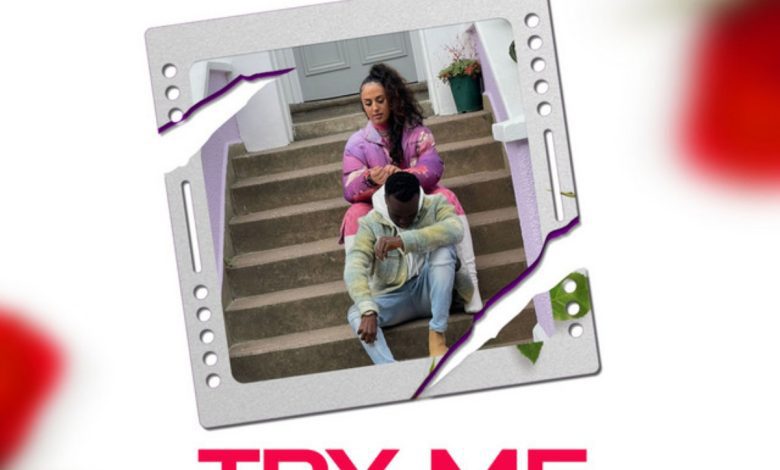 Renowned for his exceptional talent, Ghanaian singer and songwriter Akwaboah graces the music scene once again with a captivating new track titled "Try Me." This latest release comes on the heels of his previously successful song, "Sex," which demonstrated his ability to seamlessly blend catchy melodies with meaningful lyrics.
"Try Me" encapsulates Akwaboah's signature style, showcasing his ability to craft soul-stirring melodies that resonate deeply with listeners. With each note, he weaves a tale of emotion and vulnerability, inviting audiences to embark on a musical journey that tugs at the heartstrings.
Following in the footsteps of his previous hit, "Sex," Akwaboah's latest offering promises to captivate audiences worldwide. The song's composition is a testament to his dedication to creating music that not only entertains but also connects with individuals on a personal level.
Listeners are encouraged to immerse themselves in the enchanting world of "Try Me." As the notes envelop the senses, Akwaboah's distinct voice carries the weight of the song's message, creating an experience that transcends mere entertainment. The artist's ability to infuse his music with emotion allows listeners to forge a profound connection with his work.
In a music landscape often dominated by generic tunes, Akwaboah stands out as an artist committed to producing songs that resonate. "Try Me" serves as a reminder of his exceptional songwriting skills and his unique approach to crafting music that leaves a lasting impact.
As you listen to "Try Me," take a moment to reflect on the lyrics and melodies that Akwaboah has expertly woven together. Share your thoughts and impressions with us – how does this latest track compare to his previous releases? Engage with the artist's artistry and let your voice be heard.
Akwaboah's "Try Me" is more than just a song; it's a testament to his artistry and his ability to evoke emotions through music. With this latest release, he once again proves that he is a force to be reckoned with in the Ghanaian music scene and beyond. So, tune in, let the music wash over you, and allow yourself to be transported by the enchanting melodies of "Try Me."
Do You Wish To Upload or Promote Your Song on Our Website?. Call Us 020 531 2345 or email us at Info@hitz360.com