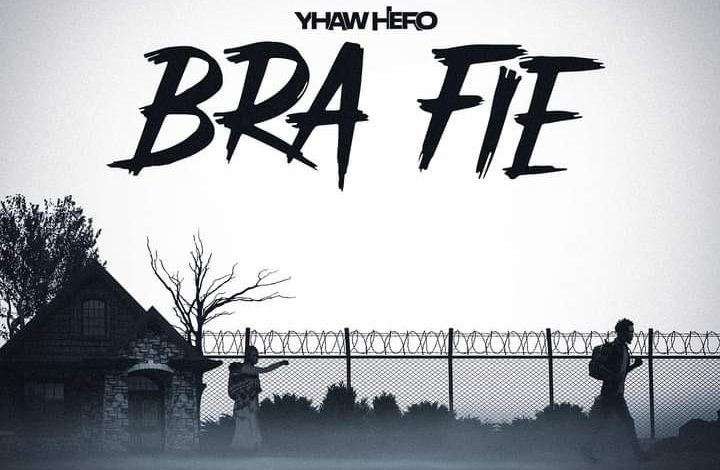 In the heart of the music scene, where diverse rhythms and melodies intertwine, one anthem stands out as an electrifying genre-blending masterpiece. Meet "Bra Fie," the exceptional creation by YHAW HERO, a rising star in the music industry. Fusing elements of Afropop, Afrobeats, Drill, and Asakaa, this song has captured the hearts of music enthusiasts far and wide, telling a poignant story of a young dreamer leaving home to pursue his music ambitions.
"Bra Fie" weaves a powerful narrative that resonates deeply with listeners. The song chronicles the journey of a courageous young artist and his crew as they set out to chase their dreams. Leaving their homes behind, they embark on a musical odyssey, all the while promising their worried loved ones that they will return. It is a testament to the indomitable spirit of those who dare to follow their passion, even in the face of uncertainty.
One cannot help but be moved by the infectious rhythms that permeate "Bra Fie." The song's beats are expertly crafted, thanks to the masterful work of producer BlackBerryBeats. The fusion of various genres gives the track a unique and refreshing quality, setting it apart from the crowd and solidifying YHAW HERO's status as an artist with immense creative prowess.
At the heart of "Bra Fie" lies the soulful and powerful vocals of YHAW HERO. His delivery is heartfelt and evocative, bringing the story to life with every note. The lyrics convey a message of hope and unity, particularly reaching out to the younger generation in the ghettos. It serves as a rallying call, inspiring the youth to pursue their dreams and embrace their cultural heritage with pride.
Mix Master Garzy's expertise in mastering and mixing the track adds the final touch to the sonic brilliance of "Bra Fie." The impeccable production quality ensures that every element of the song is flawlessly balanced, allowing the listener to immerse themselves in its beauty fully.
In its entirety, "Bra Fie" symbolizes a triumphant celebration of heritage and dreams. It speaks to the essence of coming home – not just to a physical place, but to one's roots, identity, and purpose. YHAW HERO's journey becomes a metaphor for the struggles and triumphs faced by many young individuals, as they strive to find their place in the world.
This awe-inspiring anthem has garnered praise not only in Ghana but also far beyond its borders. It is an exciting addition to playlists that celebrate contemporary African sounds, showcasing the richness and diversity of the continent's musical offerings.
"Bra Fie" by YHAW HERO is more than just a song; it is a powerful and emotive expression of the human spirit. The song has captivated audiences worldwide through its genre-blending brilliance, heartfelt storytelling, and message of hope. Its impact on the music industry is a testament to YHAW HERO's remarkable talent and artistry, and it continues to inspire and uplift the hearts of those who listen to its rhythmic magic.
Do You Wish To Upload or Promote Your Song on Our Website?. Call Us 020 531 2345 or email us at Info@hitz360.com