Wendy Shay – Everyman Cheats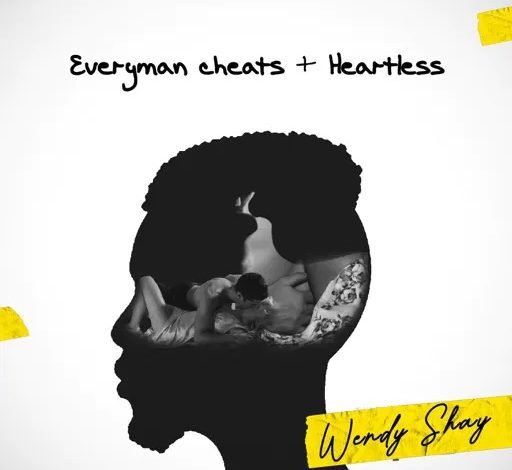 Wendy Shay, a highly-rated songstress from Ghana, takes the stage once again with her newest offering, a mesmerizing single titled "Everyman Cheats." This enchanting track, now available as a free mp3 download, is a testament to Wendy Shay's unwavering commitment to her artistry and her knack for delivering captivating music that resonates deeply with her audience.
"Everyman Cheats" finds its place as a prominent jewel within Wendy Shay's newly released 2-track EP, a testament to her creative prowess and her ability to curate an engaging musical experience. With her distinct voice and magnetic presence, Wendy Shay navigates the intricacies of the song's lyrics, weaving a narrative that explores the complexities of human relationships and emotions.
This latest offering is not just a song; it's a glimpse into Wendy Shay's artistic journey, showcasing her growth and evolution as a musician. The melodies weave seamlessly with her powerful vocals, creating a sonic tapestry that draws listeners in and holds them captivated from the very first note.
As listeners immerse themselves in the melodic currents of "Everyman Cheats," they are transported into Wendy Shay's world of emotions and experiences. Her ability to convey a range of feelings through her music is a testament to her authenticity and depth as an artist, allowing listeners to connect with the song on a personal level.
The inclusion of "Everyman Cheats" in her 2-track EP is a strategic move that highlights Wendy Shay's dedication to providing a holistic musical experience. This release not only demonstrates her versatility but also showcases her commitment to crafting music that remains relevant and impactful in the hearts and minds of her fans.
As the melodies of "Everyman Cheats" resonate and the emotions within the song echo, Wendy Shay solidifies her status as a musical powerhouse in the Ghanaian music scene. With this single and her accompanying EP, she continues to push boundaries, break barriers, and offer her audience a sonic journey that is both memorable and enthralling.
Do You Wish To Upload or Promote Your Song on Our Website?. Call Us 020 531 2345 or email us at Info@hitz360.com