Strongman – Odo Nkoaa Ft. Akwaboah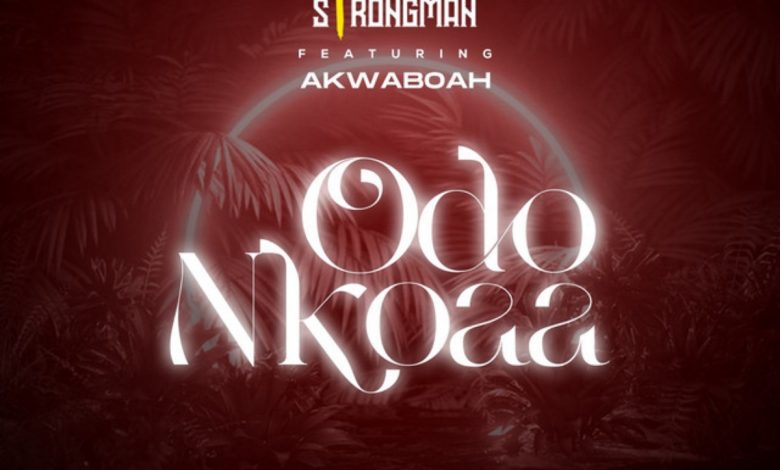 Strongman, one of Ghana's most talented rappers, recently released a new single titled "Odo Nkoaa" featuring the soulful vocals of Akwaboah. The phrase "Odo Nkoaa" translates to "Only Love," and the song is a tribute to the power of love and the impact it can have on our lives.
The collaboration between Strongman and Akwaboah is not a new one, as the duo has previously worked together on several hit songs. Their previous collaborations include "Transformer," "Nana Ama," and "Mewu." However, "Odo Nkoaa" is undoubtedly one of their hottest collaborations yet, with its soulful melody and catchy chorus.
The song's lyrics speak to the beauty and importance of love, with Strongman and Akwaboah delivering heartwarming verses about the power of love to heal and uplift us. The track's smooth blend of rap and highlife music makes it an instant classic, with its rich instrumentation and soulful harmonies transporting listeners to a world of love and positivity.
Strongman's lyrical prowess is on full display in "Odo Nkoaa," as he effortlessly delivers verses that showcase his unique flow and impeccable rhyme scheme. Meanwhile, Akwaboah's soulful vocals add an extra layer of depth and emotion to the track, making it a must-listen for anyone who appreciates good music.
"Odo Nkoaa" is proof of the power of love and the beauty of collaboration. Strongman and Akwaboah have once again proven that they are a formidable team, and their latest single is sure to become a favorite among music lovers in Ghana and beyond. So why not give it a listen and let the music transport you to a world of love and positivity?