Strongman – In The Booth (Freestyle)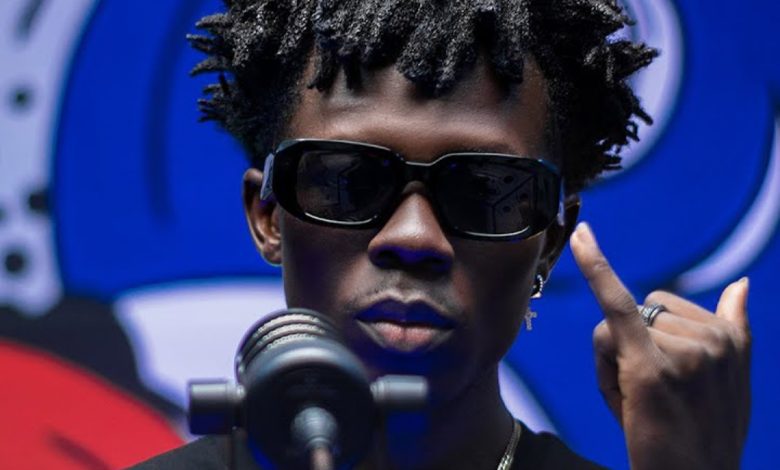 Ghanaian rap sensation, Strongman, once again demonstrates his lyrical prowess in his latest ten minutes freestyle, "In The Booth (Freestyle)." Hailing from the vibrant city of Kumasi, Strongman has been making waves in the Ghanaian music scene with his unique style and powerful delivery. This time, he takes center stage on DJ Slim's popular YouTube show, "Street Is Watching," where he unleashes his raw talent on a captivating instrumental.
Hosted by the talented Ghanaian Disk Jockey, DJ Slim, "Street Is Watching" provides a platform for rappers to exhibit their skills in an unfiltered manner. The show's concept revolves around inviting artists to step into the booth, where they can let their creativity flow without any limitations. With its growing popularity, the show has become a sought-after platform for showcasing authentic rap talent.
In this latest episode, Strongman seizes the opportunity to captivate his audience with his impressive freestyle skills. As the beat drops, he effortlessly weaves intricate wordplay and thought-provoking metaphors into his rhymes, showcasing his versatility and lyrical dexterity. His delivery is smooth yet powerful, commanding attention from the first bar to the last.
"In The Booth (Freestyle)" exemplifies Strongman's ability to craft engaging narratives through his lyrics. His word choices and clever punchlines reflect his deep understanding of storytelling within the rap genre. He effortlessly navigates between themes of personal struggles, social issues, and his own triumphs, leaving the listener both captivated and inspired.
The energy that Strongman brings to the booth is infectious. His presence is commanding, drawing listeners in and creating an immersive experience. Whether it's the fiery passion in his voice or the intensity of his delivery, his performance on "Street Is Watching" leaves a lasting impact.
Listeners are encouraged to watch Strongman's "In The Booth (Freestyle)" on DJ Slim's YouTube channel. This freestyle not only demonstrates his raw talent but also serves as a testament to the rich pool of rap artists emerging from Ghana. As you immerse yourself in Strongman's words, be prepared to witness a rapper at the top of his game, delivering an unforgettable performance.
So, hit the play button, listen to Strongman's "In The Booth (Freestyle)," and prepare to be amazed. Once you've experienced his lyrical prowess, we invite you to share your thoughts with us. What did you think of Strongman's performance? Did his words resonate with you? Join the conversation and let us know how this talented Ghanaian rapper made you feel.