Stonebwoy – Life & Money (Remix) Ft. Russ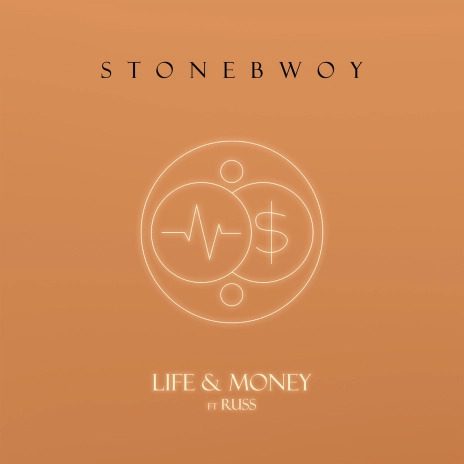 Stonebwoy, the acclaimed award-winning Afro-Dancehall artist from Ghana, has joined forces with the talented American musician, Russ, to present the much-anticipated remix of his chart-topping hit "Life & Money". The original version of the song featured the British rapper Stormzy, but this time, the remix takes the track to new heights, blending diverse musical influences and international talents.
Stonebwoy's rise to stardom has been nothing short of extraordinary. Hailing from Ghana, a country with a rich musical heritage, Stonebwoy has carved a niche for himself in the Afro-Dancehall genre with his unique style and infectious beats. He has earned critical acclaim and a massive fan following both in Africa and beyond. With an array of accolades under his belt, Stonebwoy continues to be a driving force in the contemporary African music scene.
On the other hand, Russ, the American musician renowned for his distinctive rap and R&B sound, has also been making waves in the global music industry. With a string of successful albums and chart-topping singles, Russ has proven his mettle as a versatile artist capable of creating captivating music that resonates with audiences worldwide.
The collaboration between Stonebwoy and Russ is an exciting prospect, uniting artists from different corners of the world and diverse musical backgrounds. "Life & Money" has already proven to be a hit, and this remix is expected to further elevate the song's popularity on the global stage.
The fusion of Ghanaian Afro-Dancehall and American rap styles in this remix promises to deliver an electrifying musical experience for listeners. Stonebwoy's signature rhythmic melodies and infectious dance beats, combined with Russ's smooth and soulful vocals, create a seamless blend that showcases the best of both artists' talents.
With the release of the remix, fans can look forward to an extraordinary audio-visual treat. The music video, shot in picturesque locations, complements the song's vibrant energy and showcases the artists' dynamic performances. The visual storytelling adds an extra layer of depth to the track, making it a feast for both the ears and the eyes.
"Life & Money" celebrates the journey of striving for success and the importance of cherishing life's moments. The song's relatable themes and uplifting messages resonate with audiences of all ages and backgrounds, making it a universal anthem that transcends borders.
This collaboration is not just a testament to the artists' musical prowess but also a celebration of the power of music to bridge cultural gaps and connect people across continents. As listeners groove to the infectious beats and inspiring lyrics, they are reminded of the unifying force of music, bringing together diverse audiences with a shared love for rhythmic expression.
The collaboration between Stonebwoy and Russ on the remix of "Life & Money" is a momentous occasion in the world of music. Their collective talents have given birth to a track that defies geographical boundaries and showcases the beauty of cultural exchange through art. With its universal appeal and feel-good vibes, this remix is bound to become a favorite among music enthusiasts worldwide. So, whether you're a fan of Afro-Dancehall, American rap, or simply good music, the "Life & Money" remix deserves a spot on your playlist. Download the mp3 and get ready to be swept away by the infectious rhythms and uplifting melodies crafted by these two musical maestros.
Do You Wish To Upload or Promote Your Song on Our Website?. Call Us 020 531 2345 or email us at Info@hitz360.com