Stonebwoy – Into The Future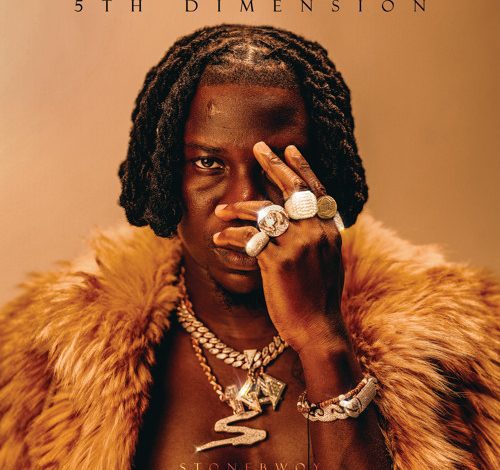 Stonebwoy, the Ghanaian Afro-dancehall musician, is back with his latest album, 5th Dimension. The album features a wide range of tracks that showcase Stonebwoy's versatility and talent, but one song, in particular, has caught the attention of many music lovers: "Into The Future."
The song opens with a slow, steady beat that quickly picks up momentum, creating a rhythm that's both infectious and captivating. The lyrics are simple but powerful, with Stonebwoy crooning about the future and his desire to be with the one he loves. "Into the future with you, and me nah go leave you at the end of the road. Gimme your love, and you know it's safe. Baby, never listen to what them say." These lines repeat throughout the song, creating a chorus that's easy to sing along to and impossible to forget.
But what makes "Into The Future" stand out is not just the catchy beat and lyrics; it's also the story behind the song. A video of a young Ghanaian girl named Charis Louisa singing the song word for word went viral, and it's easy to see why. Charis' rendition of the song was so beautiful and moving that it captured the attention of people all over the world, including Stonebwoy himself. He shared the video on his social media pages, praising Charis for her talent and thanking her for her support.
The fact that "Into The Future" resonated with Charis and so many others speaks to the power of music. Stonebwoy's lyrics, with their emphasis on love and perseverance, are universal themes that anyone can relate to. The song's upbeat tempo and infectious melody make it impossible to listen to without feeling uplifted and energized.
"Into The Future" is just one of the many standout tracks on 5th Dimension, but it's a song that's sure to stay with listeners long after the album is over. Stonebwoy's talent and passion for music shine through in every note, and it's clear that he has a bright future ahead of him.
If you haven't already, give "Into The Future" a listen. You won't be disappointed. And if you're anything like Charis, you might find yourself singing it on repeat for days to come.