Olamide & Asake – New Religion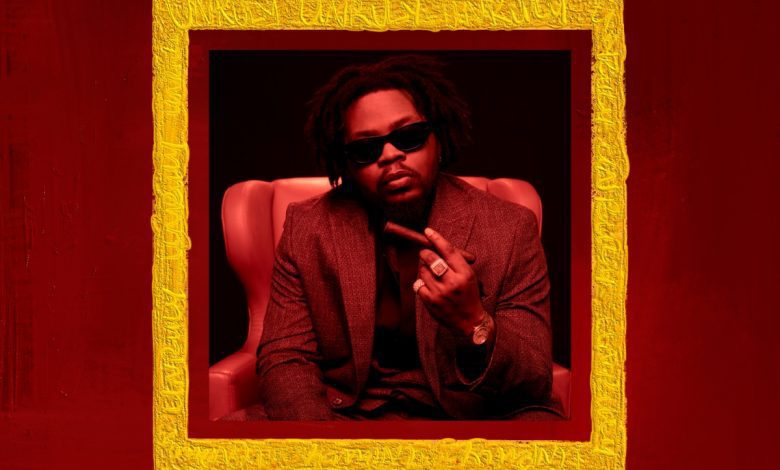 Nigeria, known as the powerhouse of African music, continues to produce exceptional talents that captivate the global music scene. In recent times, two extraordinary artists, Olamide and Asake, have joined forces to create a mesmerizing musical masterpiece titled "New Religion." Produced by the talented duo Bbanks and Magicsticks, this track marks Olamide's first release of the month and promises to be an unforgettable addition to the artists' impressive discographies.
Olamide, a celebrated Nigerian artist, has consistently delivered chart-topping hits throughout his career. Hailing from Bariga, Lagos, he has become a symbol of authenticity and originality in the Nigerian music industry. His lyrical prowess, combined with his unique blend of indigenous Yoruba sounds and contemporary beats, has garnered him a massive fan base both locally and internationally. With numerous awards and accolades under his belt, Olamide has become a force to be reckoned with in the African music scene.
On the other hand, Asake, a rising star in the Nigerian music industry, is rapidly making waves with his distinctive sound and infectious energy. With a talent for crafting catchy hooks and memorable melodies, Asake has quickly gained recognition for his dynamic vocal abilities. Hailing from Ogun State, Nigeria, his music effortlessly fuses Afrobeat, Afropop, and street-hop influences, creating a style that resonates with a broad audience. With each release, Asake proves his versatility and potential for long-term success.
"New Religion" showcases the creative synergy between Olamide and Asake, combining their individual strengths to deliver an extraordinary musical experience. The production duo of Bbanks and Magicsticks brings their magic touch to the track, ensuring that the beats and instrumentals perfectly complement the artists' performances. The song embodies a fusion of Afro-pop and rap elements, resulting in a melodious and high-energy composition that will have listeners hooked from the first note.
Lyrically, "New Religion" explores themes of love, ambition, and the pursuit of dreams. Olamide and Asake's powerful and evocative lyrics paint vivid pictures of resilience and determination, urging listeners to believe in themselves and follow their passions. The track serves as a motivational anthem, inspiring individuals to embrace their uniqueness and strive for greatness despite any obstacles they may face. With their charismatic delivery and heartfelt performances, Olamide and Asake convey a strong sense of conviction and authenticity.
As the first release of the month for Olamide, "New Religion" sets the tone for what promises to be an exciting period for the artist. Fans eagerly anticipate the release of this track, anticipating a masterpiece that showcases Olamide's growth as an artist and his ability to continuously push the boundaries of his artistry. Furthermore, this collaboration with Asake signifies the artists' commitment to fostering unity and collaboration within the Nigerian music industry, showcasing the power of collective creativity.
Olamide and Asake's collaboration on "New Religion" represents the epitome of Nigerian musical excellence. The track seamlessly blends their unique talents, delivering a captivating listening experience for fans around the world. As the first release of the month for Olamide, "New Religion" sets the stage for what promises to be an exciting and groundbreaking period for the artist. With its infectious melodies and powerful lyrics, this song serves as a testament to the artist's commitment to creating meaningful and impactful music. As the Nigerian music industry continues to thrive, collaborations like "New Religion" remind us of the extraordinary talents that call this vibrant nation home.
Do You Wish To Upload or Promote Your Song on Our Website?. Call Us 020 531 2345 or email us at Info@hitz360.com