Nana Yaw Romeo – Honey Love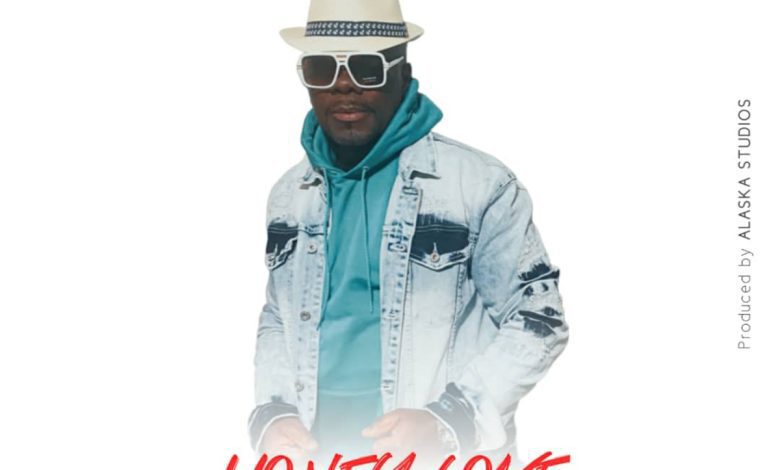 Nana Yaw Romeo, a talented Ghanaian Highlife musician, has recently released a captivating new song titled "Honey Love." Produced by Alaska Studios, this track is a delightful addition to the vibrant Ghanaian music scene and will surely get you on your feet.
Nana Yaw Romeo is known for his versatility and skill in creating songs that entertain and connect with listeners on a deeper level. His music is a fusion of traditional Highlife rhythms with modern influences, resulting in a sound that is uniquely his own. With "Honey Love," he showcases his ability to create infectious melodies that will have you singing along in no time.
The song "Honey Love" is a celebration of love and the joy it brings into our lives. Nana Yaw Romeo's soulful vocals and heartfelt lyrics beautifully convey the emotions associated with being in love. The track is accompanied by energetic and rhythmic instrumentation, featuring catchy guitar riffs, groovy basslines, and captivating percussion. The production by Alaska Studios is top-notch, ensuring a seamless blend of the various musical elements.
One of the standout features of Nana Yaw Romeo's music is his ability to infuse traditional Ghanaian elements into his songs. This creates a sense of authenticity and pays homage to the rich musical heritage of Ghana. "Honey Love" incorporates traditional Highlife elements such as palm-wine guitar rhythms and melodic horn sections, which add a distinct flavor to the track. It's a testament to Nana Yaw Romeo's commitment to preserving and promoting Ghanaian music.
With "Honey Love," Nana Yaw Romeo continues to solidify his position as one of the rising stars in the Ghanaian music industry. His ability to create catchy and meaningful songs sets him apart from his peers, and he shows no signs of slowing down. His dedication to his craft and passion for music shines through in every note, and it's evident that he is destined for greatness.
As you listen to "Honey Love," let yourself be swept away by the infectious rhythm and heartfelt lyrics. Allow Nana Yaw Romeo's music to transport you to a world of love, joy, and celebration. Whether you're a fan of Highlife music or simply appreciate good music, "Honey Love" is a must-listen.
So gather your friends, turn up the volume, and enjoy the mesmerizing sounds of Nana Yaw Romeo's "Honey Love." Let this Ghanaian masterpiece be the soundtrack to your next dance party or a soothing melody during moments of reflection. Experience the magic that Nana Yaw Romeo brings to the table and immerse yourself in the world of "Honey Love."
Do You Wish To Upload or Promote Your Song on Our Website?. Call Us 020 531 2345 or email us at Info@hitz360.com