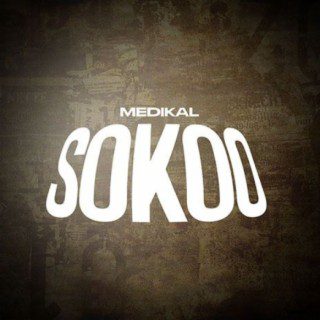 Ghanaian award-winning rapper AMG Medikal has unveiled the first official single from his highly anticipated upcoming album, "Planning & Plotting." The track is aptly titled "Sokoo" and is available for free mp3 download. Fans and music enthusiasts alike can now indulge in this captivating song.
"Sokoo" marks the beginning of a musical journey that promises to be both exciting and memorable. AMG Medikal's lyrical prowess and charismatic delivery shine through in this track, making it a standout addition to his discography.
Listeners are encouraged to savor the infectious rhythms and captivating verses of "Sokoo" as they anticipate the release of "Planning & Plotting." Medikal's commitment to delivering music that resonates with fans is evident in this release, setting the stage for what's to come in his forthcoming album.
As you enjoy the musical brilliance of "Sokoo," don't miss the opportunity to download the mp3 and carry a piece of AMG Medikal's creativity with you. Stay tuned for more exciting updates and releases as the artist prepares to share his new album with the world.
Do You Wish To Upload or Promote Your Song on Our Website?. Call Us 020 531 2345 or email us at Info@hitz360.com