Maccasio – Maa Maa Ni (Take Your Time)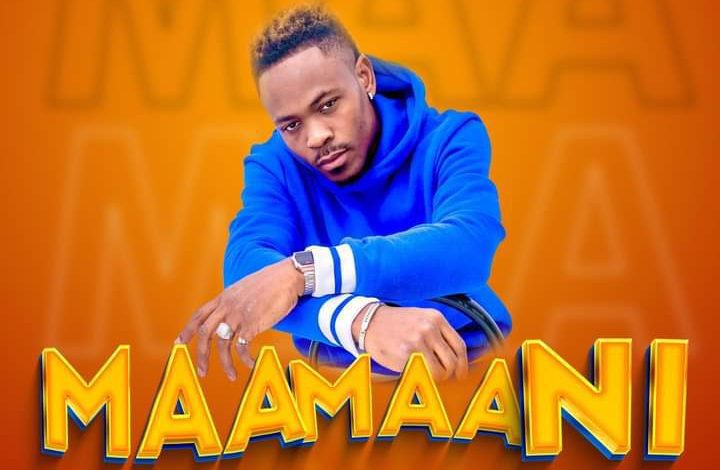 Prominent recording artiste hailing from Ghana Maccasio has once again demonstrated his musical prowess with the release of his latest track, "Maa Maa Ni" (Take Your Time). Produced by the talented Ojah Drumz, this infectious banger is already making waves and leaving listeners eager for more.
Maccasio, known for his distinctive style and ability to fuse various musical elements, has undoubtedly struck gold with "Maa Maa Ni." The song's title itself, "Take Your Time," suggests a laid-back and groovy vibe that is sure to get bodies moving on the dance floor. Ojah Drumz, renowned for his exceptional production skills, has masterfully crafted a musical backdrop that complements Maccasio's vocals, resulting in a harmonious and enjoyable auditory experience.
As the melody flows and the rhythm takes hold, "Maa Maa Ni" invites listeners to immerse themselves in its sonic landscape. The fusion of traditional Ghanaian sounds with modern influences showcases Maccasio's commitment to pushing boundaries and exploring new avenues of musical creativity. The song effortlessly encapsulates the essence of celebration and joy, making it a perfect addition to any playlist.
One of the remarkable aspects of "Maa Maa Ni" is its versatility. Whether you're in need of a track to uplift your spirits during a workout, a tune to groove to at a party, or simply some music to brighten your day, Maccasio's latest hit has you covered. The song's infectious energy and catchy chorus make it an instant earworm, ensuring that it will remain on repeat in the minds of its listeners.
The Ghanaian music scene has been steadily gaining international recognition, and artists like Maccasio are undoubtedly contributing to this phenomenon. With "Maa Maa Ni," Maccasio has not only added another impressive track to his discography but has also showcased the rich musical tapestry that Ghana has to offer to the world. The song's fusion of contemporary and traditional elements serves as a testament to the country's cultural diversity and its ability to create music that resonates across borders.
"Maa Maa Ni" (Take Your Time) by Maccasio stands as a testament to the artist's musical ingenuity and his commitment to pushing the boundaries of creativity. With Ojah Drumz's expert production and Maccasio's distinctive vocals, the song offers an immersive and joyful experience for listeners. As the Ghanaian music scene continues to flourish, Maccasio remains a shining star, and "Maa Maa Ni" is a shining example of his contribution to the industry's growth.
Feel free to share your thoughts on Maccasio's "Maa Maa Ni" (Take Your Time) below and join the conversation about this captivating track.
Do You Wish To Upload or Promote Your Song on Our Website?. Call Us 020 531 2345 or email us at Info@hitz360.com