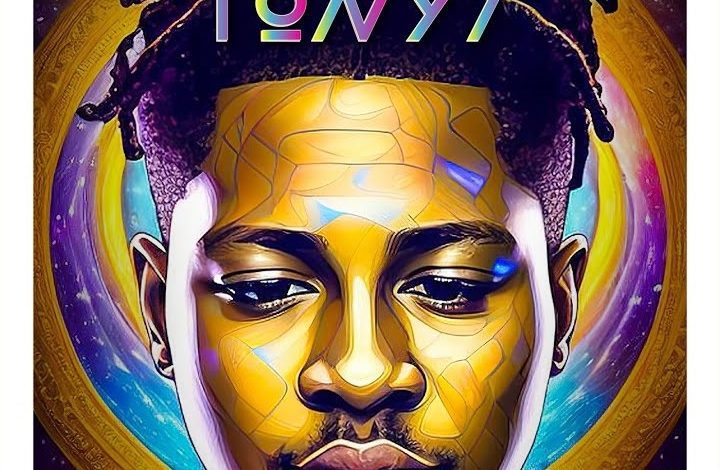 Ghanaian artist Krymi has kickstarted the year on a high note with his latest release, "Tonyt (Tonight)." As his first song of the year, this track showcases Krymi's exceptional talent and sets the tone for what promises to be an exciting year ahead. Currently signed onto the highly esteemed Highly Spiritual Music Label, Krymi is undoubtedly poised for success with this captivating new release.
Krymi, a rising star in the Ghanaian music scene, has been making waves with his unique style and infectious melodies. With "Tonyt," he continues to prove his ability to create music that resonates with listeners on a deep level. The track seamlessly blends various musical influences, resulting in a captivating fusion of Afro beats and contemporary sounds.
Under the guidance and support of Highly Spiritual Music Label, Krymi has been able to flourish as an artist. The label, known for its commitment to nurturing and promoting exceptional talent, has undoubtedly played a pivotal role in shaping Krymi's career. With their backing, Krymi has been able to explore his creativity and push boundaries, resulting in the creation of outstanding music.
"Tonyt" serves as a testament to Krymi's growth as an artist. The track showcases his versatility as he effortlessly switches between smooth, melodic verses and catchy, energetic choruses. Krymi's distinctive vocal delivery and impeccable songwriting make "Tonyt" a true standout in the Ghanaian music landscape.
Moreover, the production quality of "Tonyt" is top-notch. The track boasts a rich and vibrant sound, with its infectious beats and captivating instrumentals. The seamless integration of various musical elements creates a dynamic listening experience that keeps fans hooked from start to finish.
As Krymi's popularity continues to rise, "Tonyt" is expected to be a chart-topper. The track's infectious energy and relatable lyrics make it an instant favorite among fans, both in Ghana and beyond. Krymi's ability to connect with his audience on a personal level sets him apart as an artist, and "Tonyt" exemplifies this connection.
With "Tonyt," Krymi has undoubtedly set the bar high for his future releases. As the first track of the year, it signifies the beginning of an exciting musical journey for the Ghanaian artist. Fans eagerly anticipate what Krymi has in store for them, and it is safe to say that he will not disappoint.
Krymi's latest release, "Tonyt," is proof of his exceptional talent and artistic growth. With his unique style and captivating melodies, Krymi continues to make a significant impact on the Ghanaian music scene. Supported by the renowned Highly Spiritual Music Label, Krymi's star is on the rise, and "Tonyt" is just the beginning of what promises to be a remarkable year for the talented artist. Be sure to give this track a listen and stay tuned for more exciting music from Krymi in the coming months.
Do You Wish To Upload or Promote Your Song on Our Website?. Call Us 020 531 2345 or email us at Info@hitz360.com