King Promise – Terminator (Remix) Ft. Young Jonn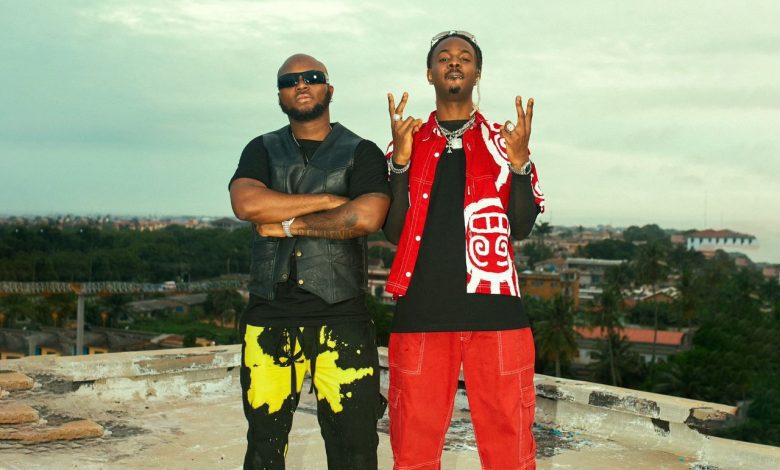 Ghanaian Afrobeat sensation, King Promise, has finally released the highly anticipated remix of his popular track, "Terminator," featuring the multi-talented Nigerian musician, Young Jonn. This collaboration brings a fresh twist to the original song, showcasing the incredible synergy between the two artists. Produced by the renowned Killbeatz, this remix is set to captivate fans with its infectious beats and mesmerizing melodies.
"Terminator" has already established itself as a fan-favorite, but with the addition of Young Jonn's unique style, the remix takes the song to new heights. King Promise's smooth vocals blend seamlessly with Young Jonn's energetic delivery, resulting in a harmonious fusion that will leave you yearning for more. Together, they create a musical experience that transcends boundaries and captivates listeners with its sheer brilliance.
Behind the scenes, Killbeatz once again proves his mettle as a top-notch producer. Known for his exceptional production skills, he expertly crafts the backdrop for "Terminator" remix, ensuring that the rhythm and instrumentation perfectly complement the artists' performances. The result is a testament to Killbeatz's talent and his ability to create captivating soundscapes.
Prepare to be enthralled as you immerse yourself in the remix of "Terminator." From the first beat, the song's infectious energy will have you moving to the rhythm effortlessly. King Promise's soulful voice intertwines flawlessly with Young Jonn's vibrant delivery, creating an irresistible synergy that is both catchy and unforgettable.
This collaboration between Ghanaian and Nigerian artists on the remix of "Terminator" celebrates the unity and creativity prevalent in the African music scene. It serves as a reminder of the wealth of cultural diversity and talent that exists across the continent. This harmonious blend of musical styles is a testament to the power of collaboration and the ability of music to transcend borders.
We invite you to experience the magic of the remix of "Terminator" for yourself. Whether you are an avid Afrobeat fan or simply appreciate good music, this track is guaranteed to leave a lasting impression. Allow yourself to be captivated by the seamless synergy of King Promise and Young Jonn's talents, brought to life by the exceptional production skills of Killbeatz.
We would love to hear your thoughts on the remix of "Terminator." Did it meet your expectations? How does it compare to the original version? Share your opinions in the comments below and join the conversation surrounding this exciting collaboration.
Do You Wish To Upload or Promote Your Song on Our Website?. Call Us 020 531 2345 or email us at Info@hitz360.com