JZyNo – Butta My Bread Ft. Lasmid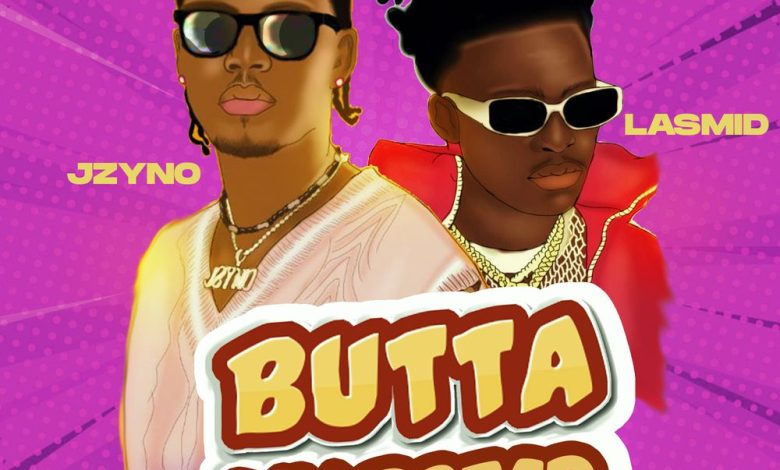 JZyNo – Butta My Bread Ft. Lasmid: A Fusion of Liberian and Ghanaian Afrobeat
JZyNo, a rising Liberian Afrobeat artist, has teamed up with Ghanaian musician Lasmid to produce a fresh and unique track titled "Butta My Bread." Produced by BeatzVampire and Authentic Mix, the song is an exciting blend of Ghanaian and Liberian sounds.
JZyNo, who is currently based in Ghana, has been making waves in the music scene with his distinct Afrobeat style that incorporates elements of highlife, reggae, and dancehall. Lasmid, on the other hand, is a well-known artist in Ghana, whose music has been praised for its fusion of traditional and contemporary Ghanaian sounds.
The collaboration between JZyNo and Lasmid is a testament to the growing trend of artists from different African countries coming together to create music that celebrates their cultural heritage. "Butta My Bread" is a perfect example of this, as it blends the rhythms and melodies of Liberia and Ghana to create a unique and catchy track.
The song starts with a pulsating beat that immediately captures the listener's attention. The lyrics are in both English and Liberian pidgin, adding to the song's authenticity and giving it a distinct West African flavor. JZyNo and Lasmid's voices complement each other well, and their delivery is energetic and passionate.
The chorus, which is repeated throughout the song, is especially catchy, with its call-and-response structure and upbeat rhythm. The verses, meanwhile, showcase the artists' storytelling abilities, as they sing about their experiences and aspirations.
The production of "Butta My Bread" is top-notch, with BeatzVampire and Authentic Mix bringing their A-game to the table. The instrumentation is a mix of traditional and modern sounds, with the use of drums, guitars, and electronic elements. The mix is well-balanced, allowing the vocals and instruments to shine through.
JZyNo and Lasmid's collaboration on "Butta My Bread" is a testament to the power of Afrobeat music to bring people together. With its fusion of Liberian and Ghanaian sounds, the song is a celebration of West African culture and a showcase of the artists' talents. It is no surprise that the track is already gaining popularity on music streaming platforms, and it is sure to be a hit on the dance floors of Africa and beyond.
Lyrics
"Nicki Minaj come give me love"
Do You Wish To Upload or Promote Your Song on Our Website?. Call Us 020 531 2345 or email us at Info@hitz360.com