Joey B Biography, Songs,Profile And More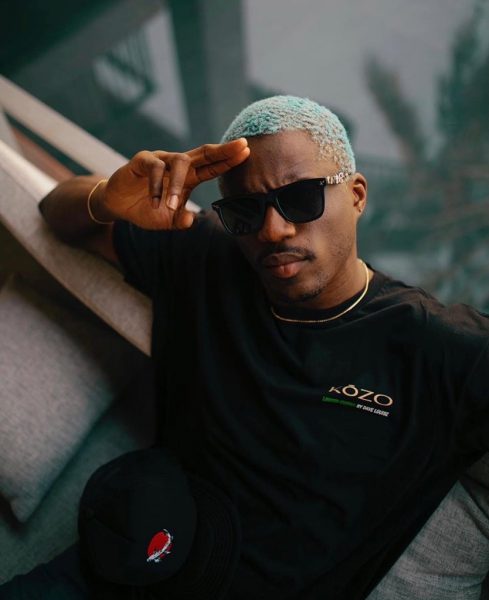 Joey B is the stage name of Darryl Paa Kwesi Bannerman-Martin, a Ghanaian singer-songwriter and rapper. He is well known for his hit song "Tonga" which made him famous. Joey B was born in the Ghanaian city of Cape Coast. He discovered his musical talent at the age of six (6) when he founded a group and helped ghostwrite the majority of the songs they wrote together. This fueled his unquenchable enthusiasm for music, which he pursued. St. Theresa's School provided him with his elementary schooling, and he eventually attended Accra High Senior High School. In 2012, he received his bachelor's degree from Zenith University College.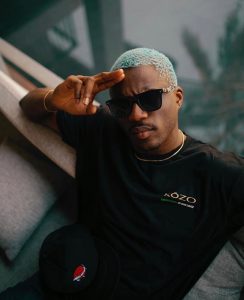 Later, he worked with Lil Shaker, a producer, until they met Jayso, the creator of Skillions. Since then, he's collaborated with a number of labels and producers, including Hammer of The Last Two and Black Avenue Music, on hit songs including "Tonga" and "Strawberry Ginger."
Joey B has worked with artists like Sarkodie, D-Black, EL, Edem, and many others during his career. Several artists, including Kanye West and Kid Cudi, have impacted the rapper's work. Vic Mensa, a Roc Nation rapper, revealed in September 2015 that he would want to work with Joey B and Sarkodie while on a short vacation to Ghana for his grandmother's burial. Vic Mensa hinted about prospective collaborations with Joey B, Sarkodie, and M.anifest in a Beats 1 Radio interview with Ebro Darden the next year.
In addition, he is currently involved in a battle with his North American Contemporary, rival rapper "Fat Joey." The feud is alleged to have begun over a check from Carls Jr. fast food. Adidas (Ghana) appointed outdoor Joey B as their brand ambassador in July 2015, making him the first African to do so.
Joey B has become a household name not only for his mellow-vibe songs but also for his stylish sense. His distinct sense of style and strong appeal to the youth have made him Ghana's most influential fashion icon.
According to a Ghana Web article, "Joey B's fashion style has become so enormous that his colleague's rappers can't help but follow the trend." In Ghana, the rapper is known for his trendsetting narrow jeans and damaged garments (also known as fades and tatters).
Joseph Barbieri, also known by his stage name Joey B, an aspiring American rapper, accused the Ghanaian artist of stealing his stage name and brand sometime in 2017. According to the American rapper, he originally created a Wikipedia page for 'Joey B,' but Ghana's Joey B changed the information and his true name the next morning.
In a social media post, Joseph Barbieri posted,
"You people need to realise he (Joey B) is the fraud when it comes to an artiste's name," the American rapper alleged in a Facebook post adding that "straight from the Wikipedia page that I set up only to wake up the next morning and have it all redone by his marketing team."
He later went ahead to explain in detail on his Facebook page after he was severely bashed for copying someone else brand name. "Dear confused people:
I was born in the USA (the Boston area to be exact) I have been rapping since I was introduced to 2pac at the age of 9. I was also Born Joseph Barbieri, you guessed it! A shortened version of the name is Joey B.
This whole narrative that I stole Joey from Ghana's name to make money off of him is a joke. LMAOOOO it's my government-issued name.
I've never listened to Ghana's Joey B, I never intend to and I eat off my own work NOT by scamming off his name.
If anything…..You, People, need to realize he's the fraud when it comes to An artists name: straight from the Wikipedia page that I SET UP only to wake up the NEXT morning and have it all redone by his marketing team:::: "Darryl Paa Kwesi Bannerman-Martin" known under the stage name Joey B" Guy has 5 names to choose from and says "yeah I think I'm gonna go by Joey B". Give me a break…. with all that said best of luck to Joey from Ghana on his career."
QUICK FACTS
Gender
Male
Birth
20 August 1989, Cape Coast
Age
32 years
Star sign
Leo
Do You Wish To Upload or Promote Your Song on Our Website?. Call Us 020 531 2345 or email us at Info@hitz360.com