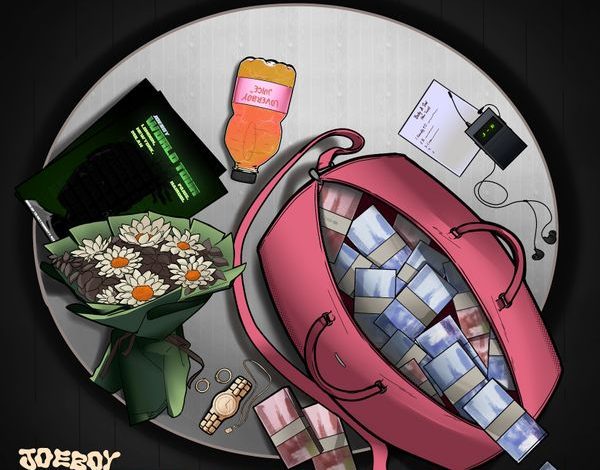 Joeboy's "Duffel Bag" Adds to the Growing Afrobeat Scene
Afrobeat, a music genre that originated in Nigeria in the 1970s, has been making waves globally in recent years. One of the latest additions to this growing scene is Joeboy's "Duffel Bag," produced by E-Kelly and featured on his album "Body & Soul."
Joeboy, a Nigerian artist, is known for his unique style of music that blends Afrobeats, R&B, and pop. "Duffel Bag" is a catchy and upbeat track that showcases his talent for storytelling through music.
The song's title refers to a duffel bag, a type of bag typically used for travel, but in this context, it represents the bags of money that are often associated with illicit activities. Joeboy's lyrics describe the challenges that come with living a lavish lifestyle and the constant need to stay one step ahead of the law.
The song's production by E-Kelly is also worth noting. E-Kelly is a renowned producer in the Nigerian music scene, having worked with top artists like Mr Eazi, Wizkid, and Tiwa Savage. His work on "Duffel Bag" showcases his ability to create beats that complement the artist's style and message.
"Duffel Bag" is one of four tracks featured on Joeboy's "Body & Soul" album, which is a testament to his ability to deliver quality music in a concise format. The album's other tracks, "Lonely," "Celebration," and "Number One," all showcase Joeboy's versatility as an artist.
Nigerian music continues to gain popularity worldwide, and Joeboy's "Duffel Bag" is just one example of the talent that is emerging from the country. For fans of Afrobeat and those looking for the latest Naija mp3 downloads, "Duffel Bag" is a must-listen.
Do You Wish To Upload or Promote Your Song on Our Website?. Call Us 020 531 2345 or email us at [email protected]