GuiltyBeatz – All In Ft. LadiPoe & Nesta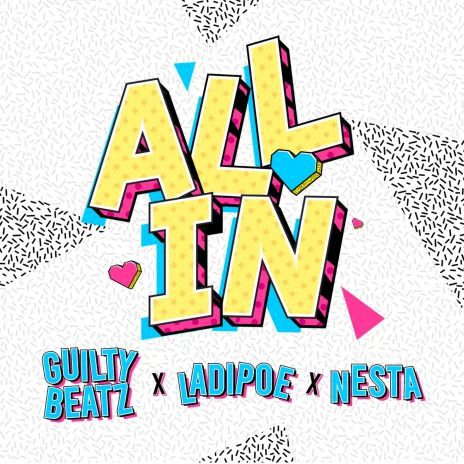 GuiltyBeatz, the acclaimed Ghanaian music producer and songwriter, continues to showcase his musical prowess with his latest release, "All In." This track features collaborations with Nigerian rapper LadiPoe and Nesta, creating a dynamic and captivating musical experience.
With a blend of Afrobeat and hip-hop influences, "All In" offers a refreshing and contemporary sound that is both catchy and melodically rich. GuiltyBeatz's production skills shine through in the infectious beat and intricate instrumentation, providing the perfect backdrop for LadiPoe's lyrical finesse and Nesta's vocal delivery.
LadiPoe's contribution adds a rap element to the song, complementing Nesta's singing and enhancing the overall texture of the track. The lyrics may touch on themes of commitment, dedication, and going "all in" for a relationship or endeavor, making it relatable to a wide audience.
GuiltyBeatz's reputation in the music industry is well-deserved, having previously worked with notable artists and contributed to hit songs. "All In" is another testament to his ability to create music that resonates with listeners and keeps them entertained.
As African music continues to gain global recognition and influence, collaborations like "All In" contribute to the genre's growth and showcase the talent of artists like GuiltyBeatz, LadiPoe, and Nesta. Fans of Afrobeat and contemporary African music are sure to appreciate this exciting collaboration and the unique blend of styles it brings to the table.