Flowking Stone – Hashtag Freestyle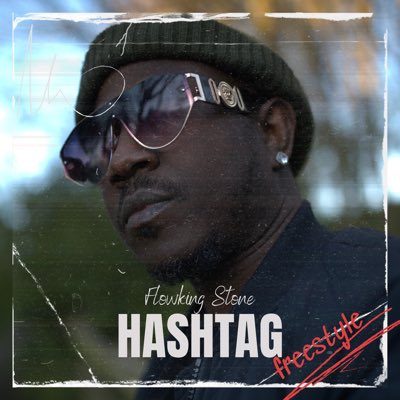 Ace Ghanaian rapper, Flowking Stone, known for his lyrical prowess and unique style, delights his fans and music enthusiasts with a captivating freestyle titled "Hashtag." This free mp3 song showcases Flowking Stone's ability to effortlessly command words and rhythms, drawing listeners into his world of musical excellence.
In "Hashtag," Flowking Stone's lyrical dexterity takes the spotlight as he weaves through intricate verses with ease. His flow is not only impeccable but also highly engaging, making it easy for listeners to connect with the narrative he presents.
This freestyle, offered as a free mp3 download, is a testament to Flowking Stone's dedication to his craft and his unwavering commitment to delivering music that resonates with audiences. It's a snapshot of his artistic brilliance and a glimpse into the world of one of Ghana's finest rappers.
Listeners are encouraged to immerse themselves in the captivating sounds of "Hashtag" and appreciate the artistry that Flowking Stone brings to the table. His ability to craft a narrative and convey emotions through his verses is truly remarkable, making this freestyle a delightful musical journey.
As you enjoy the lyrical prowess of Flowking Stone in "Hashtag," don't miss the chance to download the mp3. By doing so, you can carry the essence of this freestyle with you, ensuring that Flowking Stone's talent is always within your reach.
With "Hashtag," Flowking Stone not only solidifies his position as a standout rapper in the Ghanaian music scene but also promises more exceptional creations that will continue to captivate and inspire listeners.
Do You Wish To Upload or Promote Your Song on Our Website?. Call Us 020 531 2345 or email us at Info@hitz360.com