Fameye – Ahwehw3 Ft. Ofori Amponsah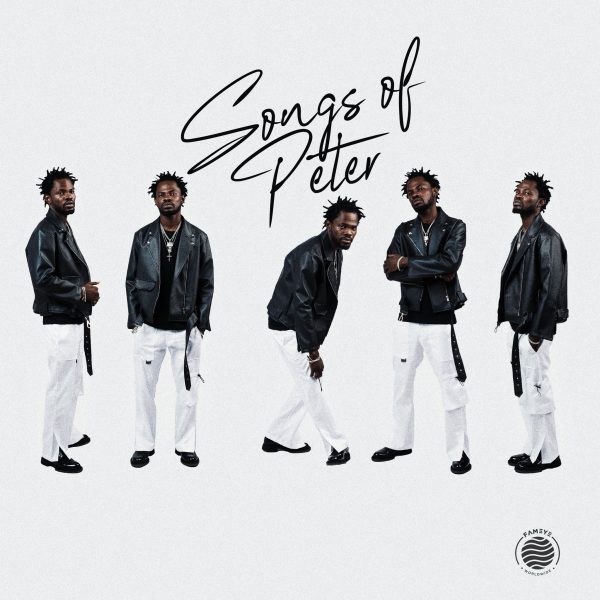 Award-winning Ghanaian musician Fameye is finally out with the eagerly-awaited studio album called "Songs Of Peter". Off from it is this lovely jam called "Ahwehw3" featuring Ofori Amponsah.
Fameye's new album consists of 13 songs featuring Kwesi Arthur, Amakyetherapper, Pure Akan, Ofori Amponsah, and etc.
Listen to Ahwehwe by Fameye below and share your thoughts with us.
Lyrics
Okay mr all for real
ouuu odo ee yeah ee yeah Fameye
hey Abrantie listen up oouuu aketesia
M3y3 wakoma mu Hemaa wai
M3y3 wakoma mu Hemaa wai
M3y3 wakoma mu Hemaa wai
Kwame b3si wo hemaa ma koma mu ooo.
M3y3 wakoma mu Hemaa wai
M3y3 wakoma mu Hemaa wai)
M3y3 wakoma mu Hemaa wai
Masi wo hemaa odo ee.
Wohw3 manim a ma wab3mubu.
Forever my bae.
Fise me ne obia mbo mu hyia
Forever ever be my bae
be my bae
Forever ever be my bae
woni me nkoa B3 Y3 O
oo odo Kasa ee.
S3 Wone me nkoaa b3 Y3 O
me odo medo aah
Ohemaa
Osum mu oo woy3 me kanea.
Osum baa wone me kanea.
Wone me asikyire d3d33d3.
Wo bo me nkomo aa Yaa me p3.
Woda makoma mu f3f33f3f3.
Mehw3 wakyi aa ey3 me f3
Mehw3 mu oo ahwihw3.
Me ne wo nam aa mintit3.
Mehw3 mu oo ahwihw3.
Me ne wo nam aa mintit3.
Me Hw3 mu oo ahwihw3, wo do y3 me f3.
Mehw3 mu ahwihw3
oooo ohemaaaaa.
Baby hooo ohemaaa.
Honey if I look into your eyes.
Ehy3 me trim mu ago compromise.
Eno)ma bebree bia na metumi.
U nodey ma body aa minfeeli yeii.
M3y3 wakoma mu Hemaa wai.
M3y3 wakoma mu Hemaa wai.
M3y3 wakoma mu Hemaa wai.
Paa Kwesi besi wo hemaa wati.
M3y3 wakoma mu Hemaa wai.
M3y3 wakoma mu Hemaa wai.
M3y3 wakoma mu Hemaa wai.
M33si wo hemaa makoma mu ooo
Aah baby
S3 nea wo y3 na 3y3 me f3
S3 ne3 3y3 na 3y3 me f3
Me Hw3 wanim p3 as3 ahwihw3
Mehw3 mu oo ahwihw3
Me ne wo nam aa mintit3
Mehw3 mu oo ahwihw3
Me ne wo nam aa mintit3
Me Hw3 mu oo ahwihw3
wo do y3 me f3
Mehw3 mu ahwihw3 oooo ohemaaaaa
Baby hooo ohemaaa