Eugy – Ahoufe Ft. Mamba Sounds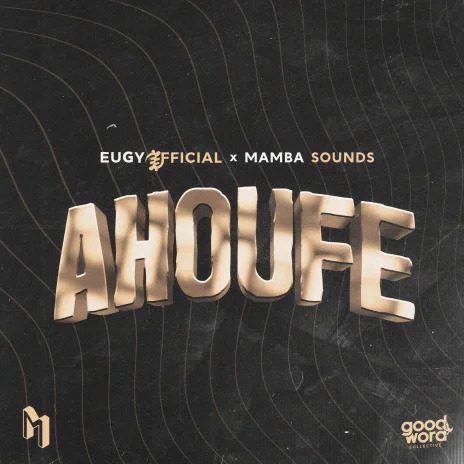 The music industry is constantly changing, but artists always find a way to impress us with their creativity and innovation. Eugy, a British-Ghanaian musician, is one such artist who has made a lasting impact on the scene. He brings together various cultural influences and musical styles in his work. Recently, he released a new track called "Ahoufe," which features the talents of Mamba Sounds. It is a captivating and mesmerizing piece.
"Ahoufe" isn't just a song; it's an experience, a journey through emotions, and a testament to the power of music to evoke feelings that words often struggle to convey. This soul-stirring composition is more than just a collection of melodies and beats; it's a carefully crafted masterpiece that invites listeners to slow down, connect, and embrace the beauty of the moment.
The magic of "Ahoufe" lies in its ability to serve as the ultimate slow dance anthem. As the music envelops you, it gently beckons you to draw closer to your loved one, to let go of the world around you, and to get lost in the rhythm of the song. The intoxicating blend of Eugy's velvety vocals and Mamba Sounds' musical prowess creates an ambiance of intimacy that's hard to resist.
In a fast-paced world where everything seems to be in constant motion, "Ahoufe" reminds us of the importance of taking a pause. It encourages us to embrace the simplicity of a slow dance, where two souls synchronize their movements to the cadence of the music. It's a dance that goes beyond the physical, a dance of hearts and spirits that kindles flames capable of burning eternal.
Eugy's artistry shines brilliantly in "Ahoufe." With each note he sings, he paints a vivid picture of love, longing, and connection. His ability to infuse his British-Ghanaian heritage into his music adds a layer of cultural richness that resonates with audiences across the globe. The fusion of these influences creates a sound that transcends boundaries and unites listeners under the banner of pure, unadulterated emotion.
As you listen to "Ahoufe," allow yourself to be swept away by its enchanting melodies. Let the music guide you into a realm where time stands still, and the only thing that matters is the connection you share with your partner. In a world inundated with noise and distractions, this song is a gentle reminder that sometimes, all we need is a few moments of serenity and togetherness.
"Ahoufe" by Eugy featuring Mamba Sounds is a testament to the timeless power of music to convey emotions and forge connections. It's a song that encourages us to slow down, embrace the present, and cherish the bonds we share with our loved ones. So, whether you're looking for the perfect slow dance anthem or simply seeking a musical escape, let "Ahoufe" be your guide into a world of heartfelt melodies and soulful resonance. Enjoy the journey, and let the music kindle flames that burn eternal.
Do You Wish To Upload or Promote Your Song on Our Website?. Call Us 020 531 2345 or email us at Info@hitz360.com