DopeNation – GhanaPiano Free Beats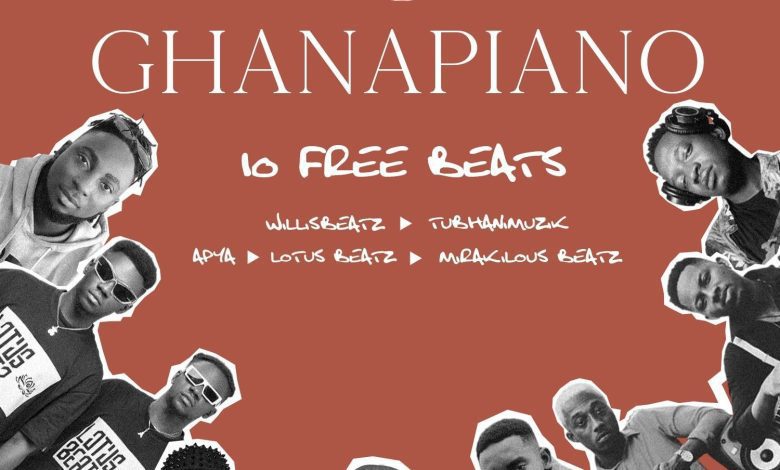 Ghanaian music duo DopeNation is taking the music scene by storm with their innovative approach to the popular music genre, AmaPiano, by introducing "GhanaPiano." To support this exciting movement, DopeNation has generously released 10 free beats to inspire and encourage artists to join the GhanaPiano revolution.
These 10 free beats have been crafted by some of Ghana's most talented and renowned producers, including DopeNation, Willisbeatz, Tubhani Muzik, Apya, Lotus Beatz, and Mirakilous Beatz. Each beat is a canvas for artists to unleash their creativity, add their unique touch, and contribute to the growing GhanaPiano movement.
The introduction of GhanaPiano reflects the dynamism of the Ghanaian music scene, as artists continually explore new genres and sounds. DopeNation's initiative not only provides a platform for artists to experiment and express themselves but also nurtures the growth of this exciting genre.
Musicians and aspiring artists are encouraged to download these beats, drop their verses, and be part of the GhanaPiano movement. It's a testament to the collaborative spirit of the Ghanaian music industry, where innovation and creativity flourish.
As artists across Ghana and beyond take up the challenge to infuse their style into these beats, the future of GhanaPiano looks promising, and music enthusiasts can look forward to a fusion of diverse musical influences within this exciting genre. The 10 free beats released by DopeNation and their fellow producers are sure to catalyze the GhanaPiano movement and inspire the next wave of musical innovation.
DOWNLOAD THEM BELOW: 
Do You Wish To Upload or Promote Your Song on Our Website?. Call Us 020 531 2345 or email us at Info@hitz360.com