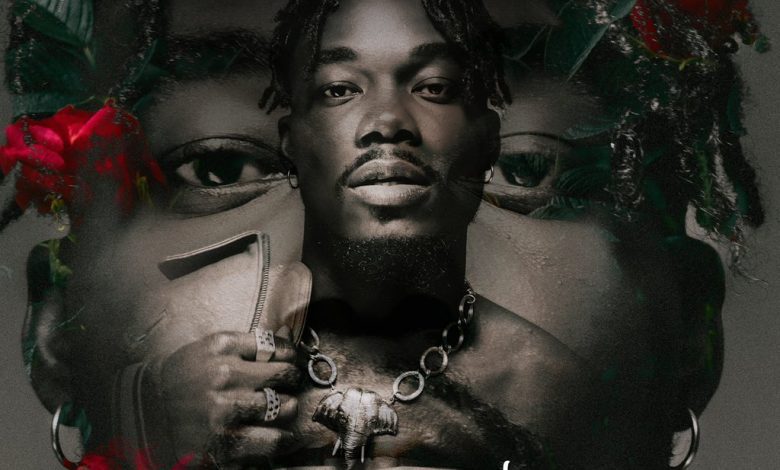 Ghana's music industry continues to flourish with exceptional talents, and one artist who has been making a significant impact is Camidoh. With the release of his latest album, L.I.T.A, Camidoh solidifies his status as a serial hitmaker in the Ghanaian music scene.
L.I.T.A, which stands for "Love Is The Answer," is a captivating album that explores various aspects of love, relationships, and personal growth. Camidoh's ability to blend different genres seamlessly is evident throughout the album, creating a dynamic and engaging listening experience for his fans.
One of the standout tracks on L.I.T.A is "Gyalist," an infectious solo effort by Camidoh. This track showcases his unique style and artistic versatility, and it has resonated strongly with listeners. "Gyalist" is an upbeat and energetic song that celebrates the beauty, confidence, and allure of women.
Camidoh's vocals soar on "Gyalist," effortlessly riding the vibrant beats and melodic hooks. His delivery is filled with charisma and charm, making it impossible not to move to the infectious rhythm. The lyrics pay homage to women, highlighting their strength, grace, and irresistible appeal.
The production of "Gyalist" is equally impressive, with a captivating fusion of Afrobeats, dancehall, and pop influences. The pulsating rhythm and catchy melodies create a vibrant and feel-good atmosphere that invites listeners to let loose and celebrate the essence of womanhood.
Beyond its infectious beats and catchy hooks, "Gyalist" carries a positive message of empowerment and appreciation for women. It promotes self-confidence and encourages women to embrace their unique qualities and individuality. The song celebrates diversity and reminds us of the importance of respecting and uplifting women in society.
Camidoh's L.I.T.A album showcases his growth as an artist and his ability to create music that resonates deeply with listeners. "Gyalist" is a testament to his versatility and his skill in crafting catchy and memorable songs. Through this track, Camidoh brings vibrant energy and a sense of joy that uplifts the spirits of those who listen.
Camidoh's album, L.I.T.A, is a testament to his artistry and his ability to create music that captivates audiences. "Gyalist" stands out as an infectious and energetic track that celebrates the beauty and empowerment of women. With his distinctive style and charismatic vocals, Camidoh continues to solidify his position as a prominent figure in Ghanaian music. L.I.T.A is a remarkable album that showcases Camidoh's talent and highlights his ability to create hits that resonate with fans both locally and internationally.
Do You Wish To Upload or Promote Your Song on Our Website?. Call Us 020 531 2345 or email us at Info@hitz360.com