Camidoh – Brown Skin Girl Ft. Stonebwoy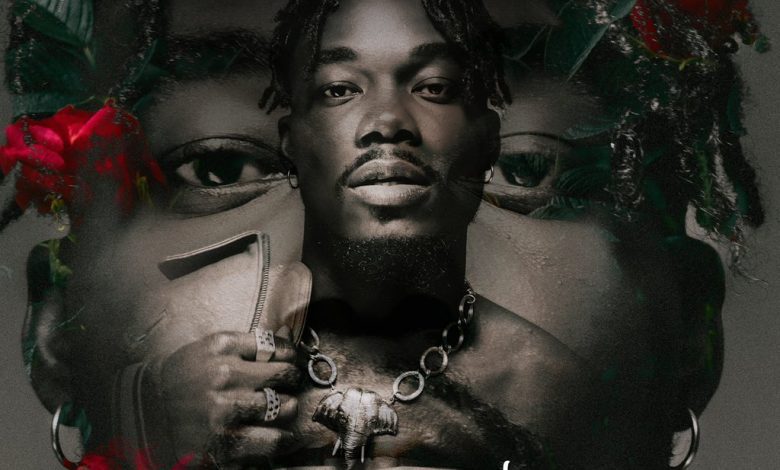 Ghanaian music has always been a vibrant and diverse landscape, with artists constantly pushing the boundaries and creating unique sounds. One such artist who has been making waves in the industry is Camidoh. With his latest album, L.I.T.A., he continues to captivate listeners with his exceptional talent and ability to blend various genres seamlessly.
L.I.T.A stands for "Love Is The Answer," and true to its name, the album is a beautiful collection of songs that explore the many facets of love. Camidoh's soulful voice and heartfelt lyrics create an emotional connection with the audience, making each track a captivating experience.
One of the standout tracks on the album is "Brown Skin Girl," featuring the renowned Ghanaian artist Stonebwoy. This collaboration brings together two musical powerhouses, combining Camidoh's smooth vocals with Stonebwoy's charismatic and energetic style. The result is a mesmerizing fusion of Afrobeats, reggae, and R&B elements that will undoubtedly get listeners grooving.
The song "Brown Skin Girl" celebrates the beauty and strength of African women, particularly those with dark complexions. Camidoh's lyrics paint a vivid picture of admiration and appreciation, highlighting the confidence and grace of brown-skinned girls. Stonebwoy's contribution adds an extra layer of depth to the track, infusing it with his signature dancehall flair.
Beyond its catchy melodies and infectious rhythms, "Brown Skin Girl" carries a powerful message of self-love and acceptance. In a world that often perpetuates unrealistic beauty standards, this song serves as a reminder that beauty comes in all shades and forms. It promotes inclusivity and celebrates the diversity of African beauty, encouraging listeners to embrace their natural selves.
As part of Camidoh's L.I.T.A album, "Brown Skin Girl" showcases the artist's growth and maturity as a musician. It exemplifies his ability to create music that resonates with audiences on both an emotional and intellectual level. The collaboration with Stonebwoy further elevates the song, adding an extra layer of star power to an already stellar tracklist.
Camidoh and Stonebwoy's collaboration on "Brown Skin Girl" is a testament to the incredible talent coming out of Ghana's music scene. It serves as a reminder of the rich cultural heritage and musical prowess that the country possesses. These artists are not only making waves locally but also gaining international recognition, contributing to the global popularity of Afrobeats and Ghanaian music as a whole.
Camidoh's album L.I.T.A is a remarkable musical journey that showcases his artistry and ability to create music that resonates deeply with listeners. "Brown Skin Girl" featuring Stonebwoy is undoubtedly one of the standout tracks, blending genres and celebrating the beauty of African women. This collaboration exemplifies the talent and creativity emerging from Ghana's music industry, solidifying its position on the global stage. With L.I.T.A, Camidoh has cemented his status as a rising star and is undoubtedly an artist to watch in the future.
Do You Wish To Upload or Promote Your Song on Our Website?. Call Us 020 531 2345 or email us at Info@hitz360.com