Bella Shmurda – NSV (Non Stop Vibe) Ft. Tiwa Savage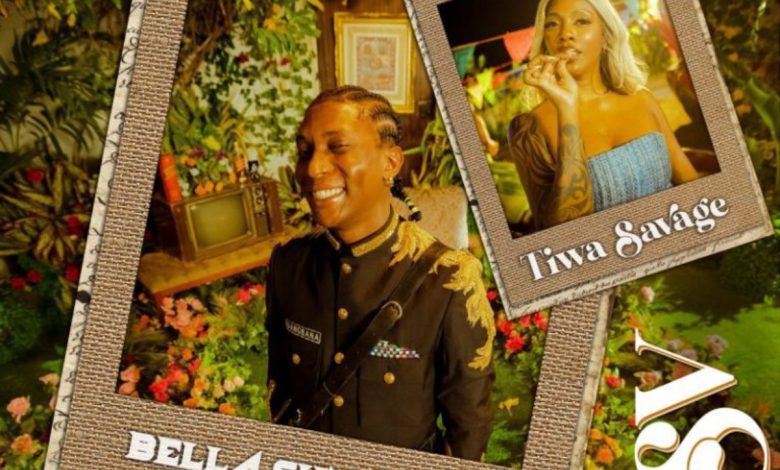 Nigerian music industry has been thriving with exceptional talents and captivating sounds that have taken the world by storm. Among the new wave of artists making waves is Bella Shmurda, a young and talented artist hailing from Nigeria. Bella Shmurda has gained immense popularity with his unique style and energetic performances. One of his notable songs that have garnered attention is "NSV (Non-Stop Vibe)" featuring the sensational Tiwa Savage.
"NSV (Non Stop Vibe)" is a dynamic collaboration between Bella Shmurda and Tiwa Savage, both known for their ability to create infectious tunes that resonate with listeners. The track embodies high energy and groovy beats that will make you move to the rhythm. It showcases the artists' versatility and ability to create a non-stop party atmosphere.
The song opens with the quotable lyrics:
"Every time when we enter the show Everybody go dey jaiye dey go Every time when we enter the show Say the people dem dey feel our flow"
These lyrics set the tone for the entire song, emphasizing the euphoria and excitement that Bella Shmurda and Tiwa Savage bring to their performances. The catchy chorus highlights the "non-stop vibe" that both artists exude:
"Oh you know issa non-stop vibe Non-stop palanga everything litty litty Non-stop vibe, non-stop jaiye Don't stop jamming, jam it"
The chorus creates an atmosphere of pure enjoyment, encouraging listeners to embrace the lively spirit and immerse themselves in the contagious rhythm. Bella Shmurda and Tiwa Savage effortlessly blend their voices, complementing each other's unique style and adding layers of depth to the track.
"NSV (Non Stop Vibe)" is a perfect representation of Bella Shmurda's ability to fuse Afrobeat, Afropop, and street-hop influences into his music. The song captures the essence of the Nigerian music scene, blending traditional African sounds with modern-day production techniques. Tiwa Savage's collaboration further amplifies the track's appeal, as her sultry voice adds a touch of glamour and sophistication.
This collaboration between Bella Shmurda and Tiwa Savage not only showcases their incredible talent but also serves as a testament to the richness and diversity of Nigerian music. It highlights the ability of Nigerian artists to captivate audiences worldwide with their unique style and infectious energy.
If you haven't already, it's time to immerse yourself in the pulsating beats of "NSV (Non-Stop Vibe)" by Bella Shmurda ft. Tiwa Savage. The song is a testament to the ever-evolving Nigerian music scene and the immense talent it continues to produce. So, turn up the volume, let loose, and embrace the non-stop vibe that Bella Shmurda and Tiwa Savage bring to the table.
Do You Wish To Upload or Promote Your Song on Our Website?. Call Us 020 531 2345 or email us at Info@hitz360.com