Ayesem – Baby ft. Mr Drew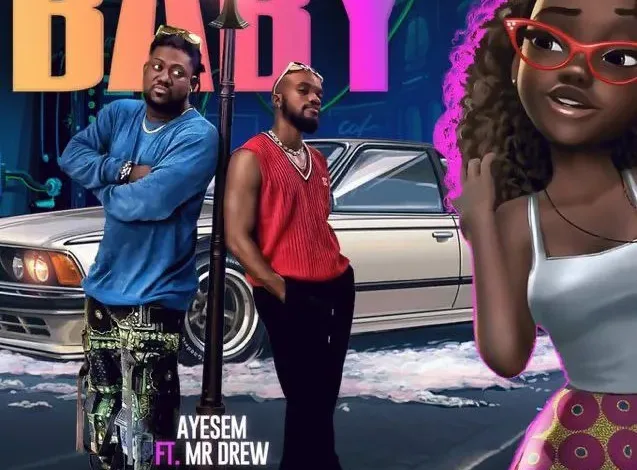 Ayesem is one of Ghanaian's popular rappers. To prove his versatility, he released this brand new song called "Baby". The song is eagerly awaited as its release was announced a few weeks ago. It features award-winning singer Mr Drew. This collaboration is what we have waited for long.
You can find "Ayesem-baby" in an mp3 audio format or audio slide. It all depends on your preference because all the formats are quality and it will put you in the mood.
The official audio mp3 of the song runs for an engaging three minutes and thirty-three seconds (3:33). What sets this piece apart is the two musicians' ability to articulate a compelling message within this concise timeframe.
Ayesem who is well known for his unique rap style has recently been quiet for a long and this song serves as a comeback tune to possibly release his fans from starvation.
Mr Drew is also one of Ghana's top singers. He is also a great songwriter especially when it comes to love songs like this.
Ayesem – Baby ft. Mr Drew mp3 download
If you want to download the mp3 version of "Ayesem – Baby," you can click the "Download mp3" button below. The song's lyrics and beats are not only entertaining but also informative. Feel free to share your thoughts with us after downloading.