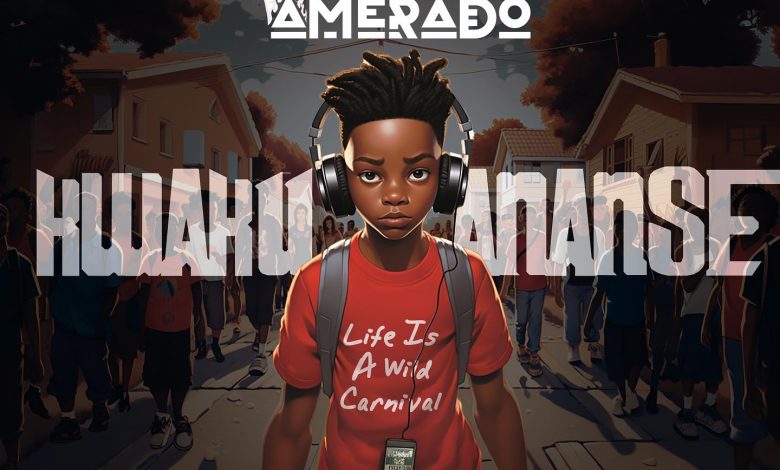 Ghana's highly-rated rapper, Amerado, returns to the music scene with a fantastic offering titled "Kwaku Ananse." This free mp3 song audio is a testament to Amerado's lyrical prowess and storytelling abilities, as he weaves a captivating narrative through his music.
"Kwaku Ananse" is more than just a song; it's a musical tale that draws inspiration from the legendary Ghanaian folklore character, Kwaku Ananse. Amerado's verses are a lyrical masterpiece that brings this iconic character to life in a contemporary context, offering listeners a fresh perspective on a classic story.
As fans and music enthusiasts dive into the sounds of "Kwaku Ananse," they have the opportunity to appreciate Amerado's skillful wordplay and engaging flow. The track is not only entertaining but also thought-provoking, making it a standout addition to his discography.
Listeners are encouraged to fully immerse themselves in the lyrical magic of "Kwaku Ananse" and share their thoughts on this unique and innovative musical creation. Amerado's ability to fuse tradition with modernity is truly commendable, offering a fresh take on Ghana's rich cultural heritage.
As you enjoy the storytelling in "Kwaku Ananse," take a moment to reflect on the power of music to preserve and celebrate folklore, while also presenting it in a way that resonates with contemporary audiences. Amerado's dedication to his craft shines brightly in this track, promising more exceptional releases in the future.
Do You Wish To Upload or Promote Your Song on Our Website?. Call Us 020 531 2345 or email us at Info@hitz360.com