Adina Thembi – Party ft. Kofi Kinaata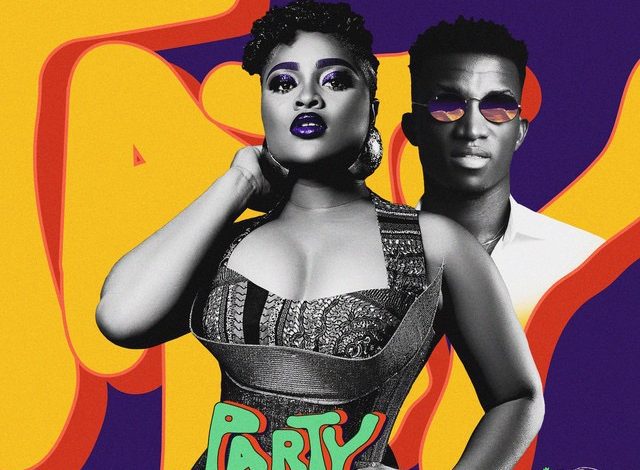 Ghana's exceptionally talented songstress, Adina Thembi, returns with a vibrant new track titled "Party." This free mp3 download features the award-winning musician Kofi Kinaata, creating a musical collaboration that promises to set the perfect mood for celebration and enjoyment.
"Party" is a melodic and rhythmic masterpiece that showcases Adina Thembi and Kofi Kinaata's remarkable vocal prowess. The track is a lively invitation to the dancefloor, characterized by catchy beats and infectious lyrics that invite listeners to let loose and celebrate.
With "Party," Adina Thembi continues to demonstrate her versatility as an artist, effortlessly navigating different musical styles and moods. This song is not just about entertainment; it's a testament to the artists' ability to craft music that resonates deeply with their audience.
Listeners are encouraged to fully immerse themselves in the lively sounds of "Party" and share their thoughts on this dynamic collaboration. Adina Thembi and Kofi Kinaata's ability to create a song that ignites the party spirit is truly remarkable, making this track a memorable addition to their respective discographies.
As you groove to the infectious rhythms of "Party," you can't help but anticipate the moments of celebration and joy that this song will undoubtedly soundtrack. It's a musical reminder that in the world of music, every day is a reason to celebrate.
With "Party," Adina Thembi and Kofi Kinaata invite you to join in the festivities and enjoy the magic of music that brings people together in the spirit of happiness and celebration.
Do You Wish To Upload or Promote Your Song on Our Website?. Call Us 020 531 2345 or email us at Info@hitz360.com