Addiongod Vhanity – Whine For Me Ft. Khalluso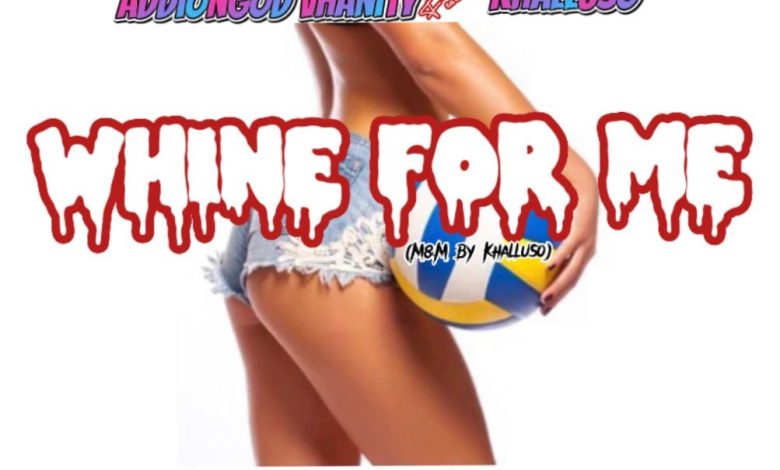 In the vibrant landscape of Ghanaian music, where creativity knows no bounds and innovation reigns supreme, emerges yet another sonic masterpiece that's bound to captivate the hearts of music enthusiasts far and wide. Addiongod Vhanity, a rising star in the Ghanaian music scene, has once again demonstrated his musical prowess with his latest release, "Whine For Me," a collaboration that showcases both his talent and the collaborative efforts of the exceptionally skilled Khalluso.
"Whine For Me" is more than just a song; it's a celebration of rhythm, melody, and culture. The track seamlessly blends elements of Afrobeat and contemporary Ghanaian sounds, resulting in a harmonious fusion that's sure to get listeners moving to the beat. Addiongod Vhanity's signature style shines through, infusing the track with his unique energy and charm.
One cannot discuss "Whine For Me" without acknowledging the contribution of Khalluso, who played a pivotal role in not only the creation of the song but also its meticulous mixing and mastering. Khalluso's expertise in the technical aspects of music production is evident in the polished sound of the track. His skillful touch ensures that every instrument, vocal, and beat is perfectly balanced, creating an immersive listening experience that's a feast for the ears.
Listeners are invited to dive into the world of "Whine For Me" and experience the full spectrum of emotions that music can evoke. The track's infectious rhythm beckons individuals to let loose and embrace the dance floor, while its heartfelt lyrics add a layer of relatability that speaks to the joys and complexities of human relationships. As the music flows and the melodies intertwine, listeners are transported to a space where time stands still, and the only thing that matters is the music coursing through their veins.
"Whine For Me" isn't just a song; it's an invitation to connect, feel, and share. Addiongod Vhanity and Khalluso have crafted a musical masterpiece that has the power to bring people together, transcending boundaries and language. This collaboration is a testament to the unifying force of music, a force that has the ability to bridge gaps and foster a sense of belonging in a world that sometimes feels divided.
So, whether you're a seasoned fan of Ghanaian music or a newcomer looking for a captivating sound to groove to, "Whine For Me" is a track that deserves a spot on your playlist. It's a testament to the boundless creativity that Ghana's music scene continues to offer, and it serves as a reminder that there's always something new and exciting on the horizon. Listen, enjoy, and let the music of Addiongod Vhanity and Khalluso sweep you off your feet and into a realm of rhythm and melody.
Do You Wish To Upload or Promote Your Song on Our Website?. Call Us 020 531 2345 or email us at Info@hitz360.com